Jun 22, 2012 - 12:15pm IST
Filed under Tata Motors, Tata Emo
Tata Motors eMO Concept heads to production with a 10 lakh rupee price tag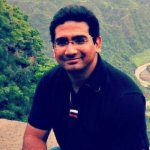 Kaustubh Shinde, They say sooner or later your passion finds you. Sometime in late 2009, I started writing for IAB and ever since then it has been a roller coaster ride for me. An amazing experience that has taught me a lot, taken me to new places, driven some great cars and met some amazing people. When you don't find me on IAB (very rarely), you will find me either at a coffee shop or an eatery or at the nearest gadget store. Hope you enjoy IAB as much as we do!
After garnering attention with the world cheapest car, Tata Motors has taken up yet another challenge. It has promised to develop a low cost electric car to rival the likes of Nissan Leaf.
Tata Group's engineering services and product development IT services arm, Tata Technologies, is developing an electric car that is expected to be priced around 10 lakhs in partnership with France's Dassault Systemes.
Tata Technologies has completed the first feasibility study of the electric vehicle using Dassault Systemes' 3DEXPERIENCE Platform. It was called the electric Mobility (eMO) concept. When Tata Motors showcased the concept, the company mentioned that it will never see a production line.
However, further research has shown that it is feasible to develop an electric vehicle at an attractive price. Over 300 Tata Technologies engineers from India, the US and Europe are associated with the project to make it a reality. Tata claims that the Dassault Systemes' 3DEXPERIENCE platform is absolutely critical for collaboration with OEMs to accelerate development cycles.
No further details of the launch date and the overall investment is available. We're keeping a watch on this story, so stay tuned to Indian Autos Blog.
[Source: Financialexpress.com]