Photographs of the 2012 Toyota Camry have been leaked on the internet. The full frame exterior shots come from the annual edition of the Canadian Auto Guide revealing an edgier styling of the latest rendition of America's longstanding best seller.
The Camry is losing out to the Sonata, but with the replacement model due this fall, Toyota will hope to gain back some advantage along with consumer confidence. Toyota has not evolved the model using full-blown sporty credentials as that has never been part of Camry's history or legacy. The new Camry is tasked with the burdening procedure of rebuilding customer confidence and serving as a safe, fuel efficient and comfortable family car.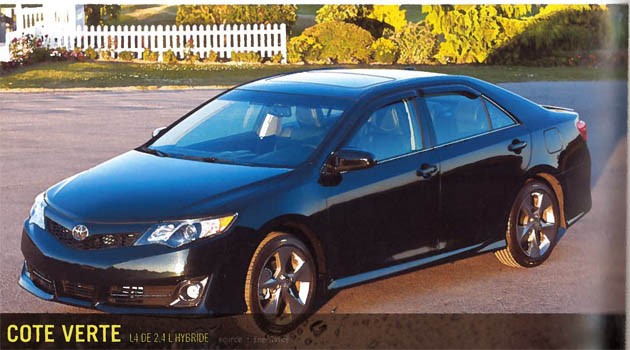 Back here in India, Toyota will continue importing the new Camry. IndianAutosBlog.com has informed its readers that the new Camry breaks cover around July 2012 in India and prices will not be different compared to the outgoing version.
[For more images head over to AutoBlog.com]