The official unveiling of the refreshed Audi A4 is complete in Europe with the car sporting a redesigned grille, revised headlamps and new hood. The 2012 model also gets a new diffuser, redesigned tail lamps and a dual exhaust. No word on the prices yet but don't expect a significant difference. For now Audi has released data and photographs of the new model.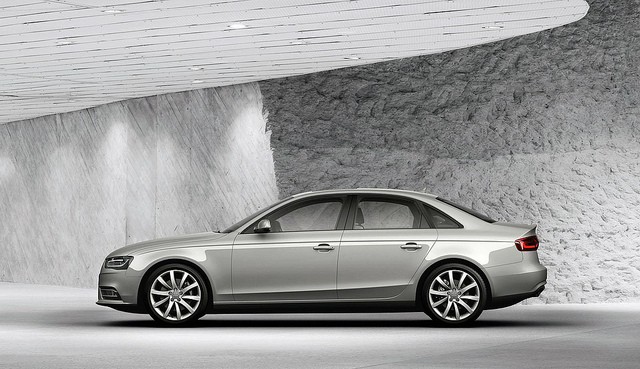 See images and video of the 2012 Audi A4 testing in Mumbai
The cabin also has a fair share of additions with revised steering wheel, chrome accents, updated infotainment system and buttons for seat warmers.
Powertrain options for the European market are also detailed in the press release
Diesel
2.0 TDI has outputs of 136 PS and 163 PS
3.0 TDI develops 204 PS and 245 PS
Petrol
1.8-liter TFSI produces 170 PS/320 Nm
1.8 TFSI with 120 PS
 2.0 TFSI with 211 PS
3.0 TFSI V6 with 272 PS
The 2012 A4 gets a revised suspension and a new power steering system which "requires no energy for straight-ahead motion, thereby reducing fuel consumption by up to 0.3 L/100 km."
Audi A4 facelift Image Slideshow
Can't see the slideshow above? Head over to the Audi A4 facelift Flickr Page for images.
[Source - WorldCarFans.com]