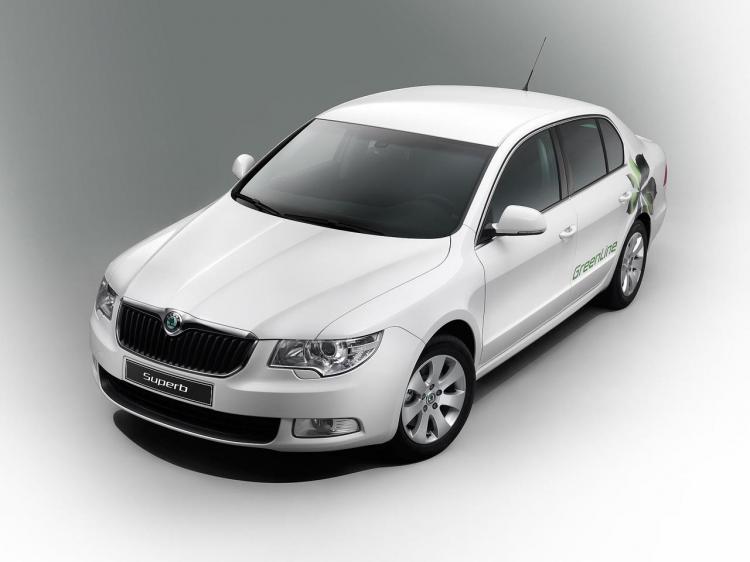 The 2009 Skoda Superb Greenline has been launched in the U.K, and due to its low C02 emissions, you would have to pay lesser tax to drive it compared to the normal version (that's how the system in the U.K works). The Superb Greenline has better aerodynamics and a more fuel efficient engine, reasons why you pay a premium over the regular Superb.
2009 Skoda Superb Greenline Image Gallery
Features of the 2009 Skoda Superb Greenline
powered by a 1.9-litre TDI PD DPF which produces 105 bhp
capable of 55.4mpg on the combined cycle
produces only 136g/km of CO2.
clever aerodynamics
lowered by 15mm to alter the airflow around the front end and improve fuel economy
the GreenLine is equipped with a tyre repair kit in place of a heavy spare wheel
uses low rolling resistance tyres
Transmission ratios have been lengthened to improve fuel economy
The Skoda Superb also comes with ingenious Park Assist system and Adaptive Front-Light system, which have been earlier discussed on IAB.