The 2009 Nissan 370Z is the first full redesign of the iconic Nissan 350Z since its introduction in 2003. The new model builds on the strengths of its predecessor, with a brilliant balance of power, performance, handling and style. The engine was from Renault, the car was designed in America by an Indian! This is the Z's Indian connection!

Now, Nissan has revealed complete pricing details for its new 370Z in order to help prospective customers to start arranging for finances.
The base model with, six-speed manual car will be sold at just $29,930 in the US(Rs.15Lakhs equivalent), but the seven-speed automatic will set you back $31,230.
The touring model will come for $34,460 with manual transmission, while the touring automatic should be $35,760.
The adrenalin rush will be brought by a seriously nasty Sport Package with 19-inch alloys and sticky Bridgestone Potenzas, meaty brakes and the all-important LSD out back is a mere $3,000, meaning you could have what it takes to duel with a Cayman for just $32,930.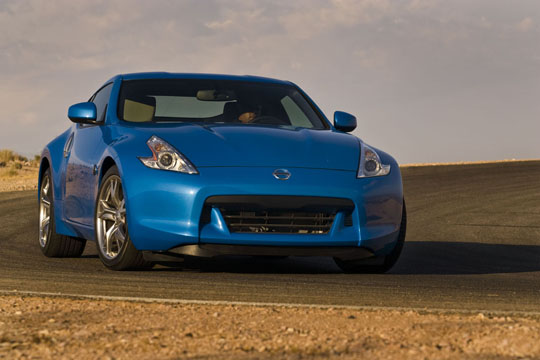 Nissan 370Z from $29,930 to $36,000 in US, but add 110% of the price when it's available in India !
So the price in US ranges from  $29,930 - $ 36,000 (Roughly Rs. 15Lakhs - Rs. 20Lakhs max!) Sounds like a huge bargain, if you have not considered the 110% excess import duty for cars not manufactured in India. The Nissan 370 Z will be shipped straight from Japan into Indian Nissan dealerships later this year which makes it fall under the import hammer. So, on Indian scales, the prices should range from anywhere around Rs. 32 Lakhs to Rs. 43 Lakhs, making it cheaper to buy that the Porsche Boxster.
IAB Comment: Fancy taking on the Porsche Boxster? Here's your mini GT-R