The next generation 2015 Mercedes-Benz C Class will be announced on December 16th. Ahead of its reveal, Mercedes have released a video where an English speaking German tests the new sedan's safety features.
The driver is none other than seven-time Formula One World Champion, Michael Schumacher.
[Head to YouTube if you're unable to view the video above.]
In this video, Schumacher takes to a camouflaged prototype of the C Class and demonstrates the PRE-SAFE BRAKES, which autonomously brake the car without the driver's input in case it detects an obstacle or pedestrian.
Next, Schumacher tests the Stop & Go Pilot of the car. This system automatically follows (and stops) the car ahead and is best used in "rush hour traffic". The system works in tandem with the Active Lane Keeping Assist and vibrates the steering wheel when the car is moving away from its lane.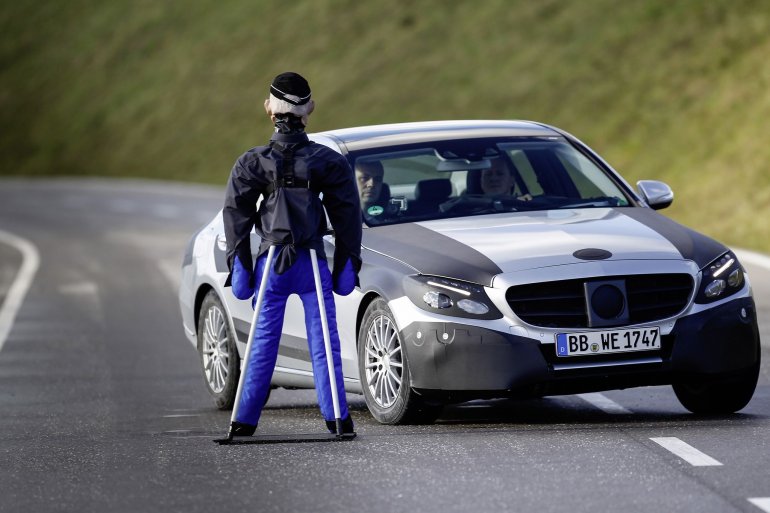 The new C Class will have its public outing at the Detroit Motor Show in January next year. Sales of the sedan is expected to start in Germany in March 2014.
Built on the MRA (Mercedes Rear wheel Architecture), the new C Class uses a hybrid aluminium body (nearly 39 percent of the body shell is made out of this material) which sees a weight reduction of 100 kg as compared to the current C Class.
Apart from the sedan bodystyle, the new C Class will come in estate, coupe, and convertible variants, while an AMG is also under development.