Critical safety features like ABS and airbags have only been options in cars for many years now. It's no surprise that India has the highest motoring accident rate in the world considering car makers take passenger safety for granted. Recently in a bid to bring out safer cars, the Government has compelled manufacturers to offer more safety features as standard on all models launched in India after October 2019, in order to check road fatalities that have increased due to poor road conditions, increasing traffic and little regard for safety from drivers.
With active safety features like ABS (Antilock Braking System), wheels are prevented from skidding in emergency braking keeping the driver in control. EBD (Electronic Brakeforce Distribution) is always coupled with ABS and varies the braking force on each wheel for shorter stopping distances and to ensure stability and control. Combined with SRS (supplemental restraint systems) like dual front airbags and seatbelts, passenger safety is enhanced since occupants remain cushioned and protected in the cabin during frontal collisions.
Here we bring you a list of the 10 most affordable cars with ABS and dual front airbags as standard in India.
Maruti Ignis
Price: 4.66 lakh* onwards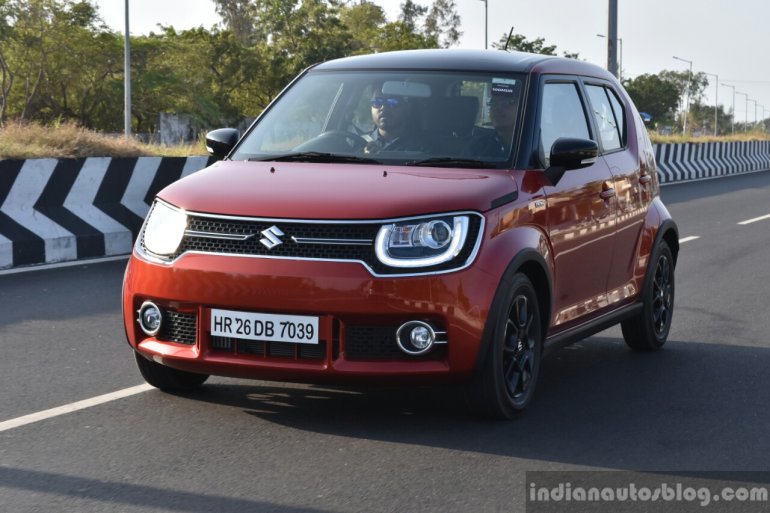 The most affordable car on this list is the Ignis which offers advanced safety features like ABS with EBD, dual airbags, middle rear seatbelts, child seat anchor points, seatbelt pre-tensioners with force limiters and seatbelt warning as standard across all variants. The small hatchback is built on Suzuki's TECT body with full frontal and side impact protection. Both the 1.2-litre petrol and 1.3-litre Diesel variants receive these safety features as standard. The Ignis is also offered with optional AMT gearbox that blends the best of manual and automatic transmissions for easy driving while not having an impact on the fuel economy.
Maruti Swift
Swift - Price: 4.99 lakh* onwards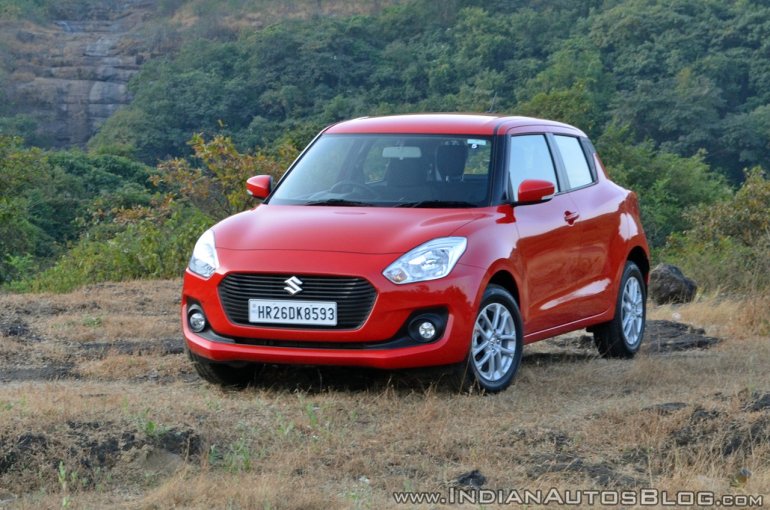 The massively popular Swift shares Suzuki's HEARTECT platform with the Ignis. This platform is designed to provide high safety and protection in the event of a crash. Its chassis is made from high-tensile steel to absorb and disperse crash energy to ensure passenger safety. Standard safety features include dual airbags, seatbelt warning, child seat restraint system, ABS with EBD and BA (Brake Assist - during emergency braking, the brakes will be applied with maximum efficiency in conjunction with ABS).
Ford Freestyle
Price: INR 5.09 lakh* onwards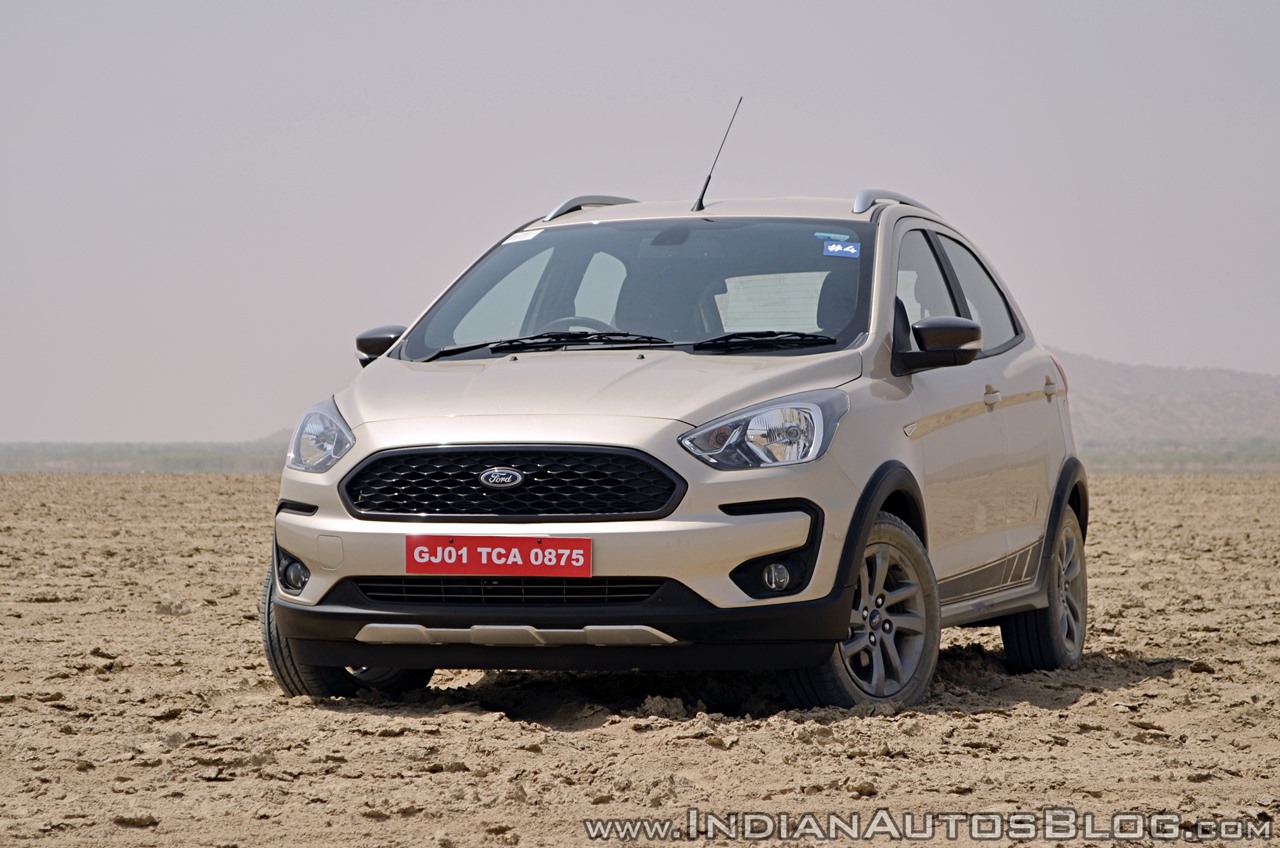 The Ford Freestyle is one of the most practical city cars out there, or a CUV, as per Ford. There's more to it than its ruggedness and higher rough-road capability - occupant safety. It is the company's most affordable model right now. Not only ABS with EBD and dual-front airbags but also seat-belt reminder (driver and passenger), door ajar warning, speed-sensing auto-door lock, perimeter anti-theft alarm, rear fog lamps and reverse parking sensors are standard in the Ford Freestyle.
Maruti Baleno
Price: 5.36 lakh* onwards


The old Baleno name returns in the guise of a premium hatchback from Maruti Suzuki in 2015. This hatchback is also based on the Heartect platform. Standard on all variants, are dual front airbags, ISOFIX child seat anchor points, seatbelt reminders and ABS with EBD. Knowing you are well protected can make driving more fun.
Hyundai Elite i20
Price: 5.41 lakh* onwards The upmarket and premium Hyundai Elite i20 is big on space and safety as well. It is built on an all-new global platform and comes standard with dual front airbags, seatbelt warning, and ABS with EBD. As Hyundai says, safety is non-negotiable and there has been no compromise in designing safety features. The Elite i20 comes in 1.2-litre petrol and 1.4-litre diesel engine options.
Toyota Etios Liva
Price: 5.49 lakh* onwards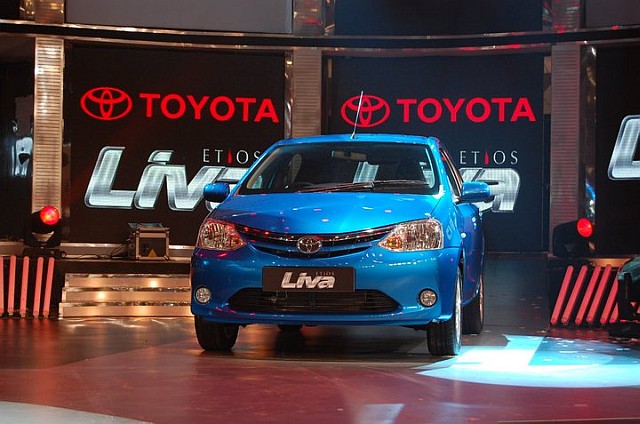 Toyota was one of the first car makers to offer many basic safety features as standard. Their entry-level hatchback, the Etios Liva was designed to appeal for price, size and with standard safety features. It comes with dual front airbags, ISOFIX child seat anchor points, seatbelt pre-tensioner with force limiter, seatbelt reminder and ABS with EBD. Engine options are a refined 1.2-litre petrol and a powerful 1.4 diesel unit.
VW Polo
Price: 5.53 lakh* onwards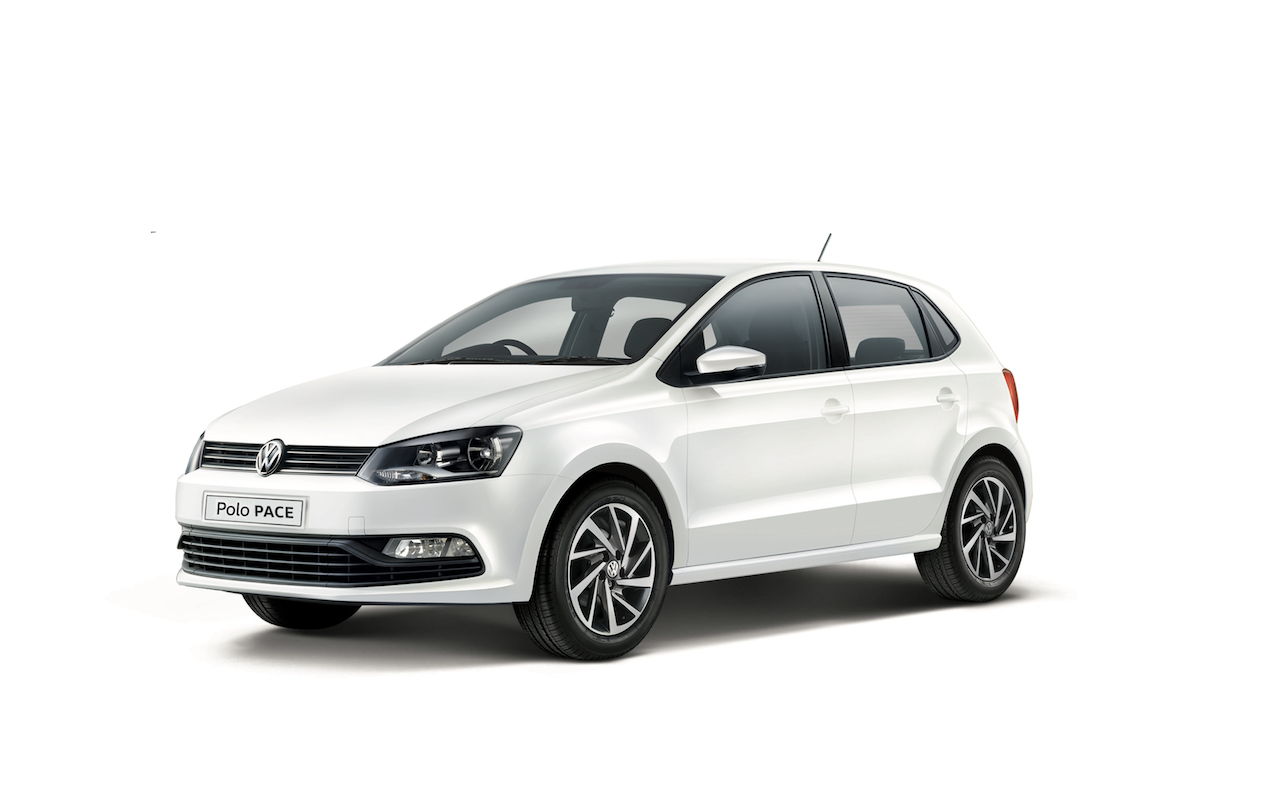 The VW Polo comes with safety features like dual front airbags, seatbelt warning and ABS. VW, however, does not offer EBD as standard on the Polo. Its built like a tank though, having a galvanized steel body that's enclosed by a laser welded roof to make it as safe as possible. Quality is top-notch on the Polo.
Maruti Dzire
Price: 5.56 lakh* onwards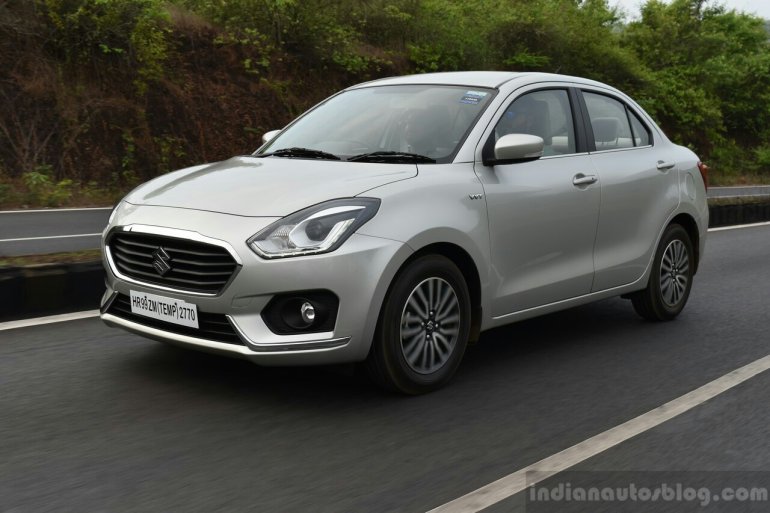 The compact sedan segment leader, Maruti Suzuki's Dzire, comes with a many safety features across all its variants. Using the same HEARTECT platform as the Swift, it offers dual front airbags, ISOFIX child seat anchor points, seatbelt warning, ABS with EBD and BA. Engine options include the same 1.2-litre K12 petrol and 1.3-litre diesel as the Swift offering class-leading fuel efficiency.
Honda Amaze
Price: 5.60 lakh* onwards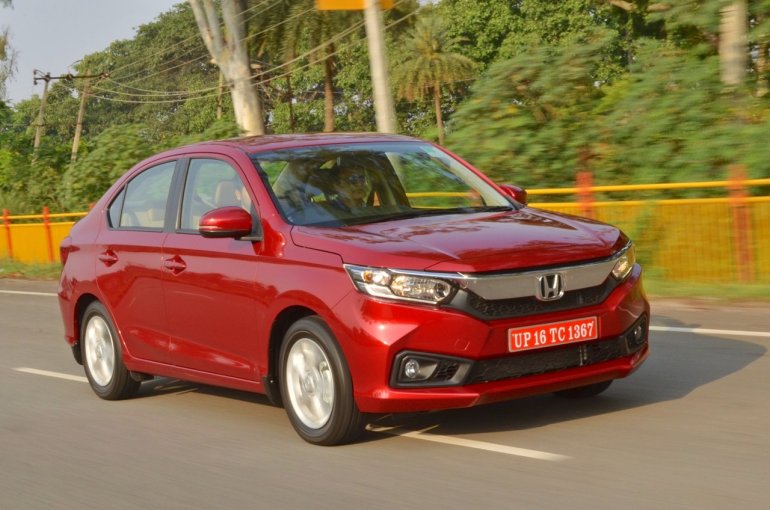 Honda's fastest-selling model, the Amaze, comes with a 1.2-litre i-VTEC and 1.5-litre i-DTEC diesel, and it has high levels of refinement. Honda says they have gone the extra mile to bring standard safety features to the Amaze. The sedan comes with an ACE body structure which is claimed to distribute collision energy evenly and redirects it away from the passenger compartment. Also standard are dual airbags, ISOFIX child seat restraints, seatbelt reminder and ABS with EBD.
Tata Nexon
Price: 6.16 lakh* onwards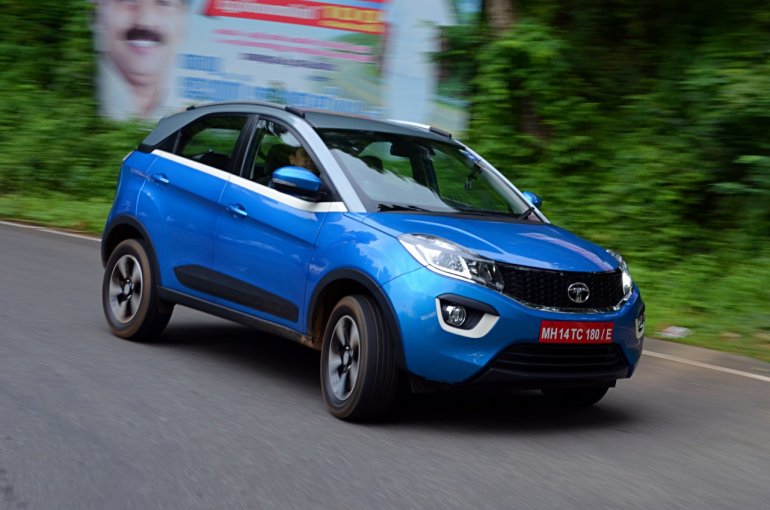 The Nexon is Tata Motor's sub-4 metre B-SUV and is designed using the IMPACT design philosophy. It has a fully reinforced energy absorbing structure that ensures passenger safety during a collision. Other standard safety features are dual-front airbags, ISOFIX child seat anchor points and ABS and EBD with hydraulic assistance for emergency braking. The Nexon comes with an optional 6-speed HyprDrive AMT gearbox for the 1.2-litre petrol and 1.5-litre diesel units which are both turbocharged.