Draws design cues from the Range Rover Evoque.
From the manufacturers that introduced the T600 SUV, which is infamous for copying the VW Touareg's design, comes a new concept that will be unveiled at the Auto Shanghai 2015.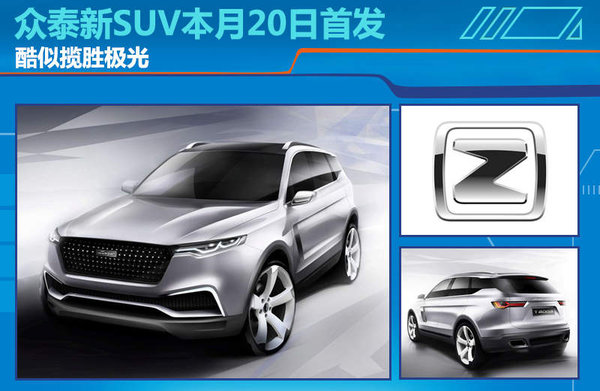 Called the Zotye T600 Coupe Concept, it is based on the standard T600, although, this time, it borrows design cues from many global products, one of which is another famous SUV - the Range Rover Evoque. However, Zotye has still put some effort into distinguishing its design, unlike the Landwind X7 that blatantly copied the design of the Evoque.
The front end is characterized by a trapezoidal grille flanked by a sleek pair of LED headlamps, which seem to copy the DRL design of next generation BMWs. At the side, the window line and the blackened C-pillar looks nearly identical to the latest Nissan Murano, while the rear end tries its best to dispel any similarity with the Evoque.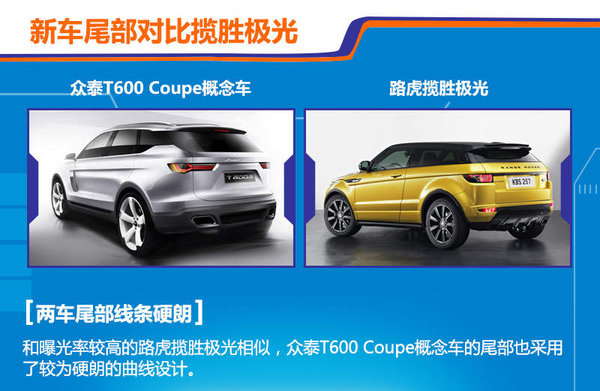 Zotye is intent on launching a production version of the T600 Coupe Concept, which will not stray too far from the above design. It will accompany the T600 Sport at the Auto Shanghai 2015, which mashes the design of a Volkswagen and Porsche Cayenne.