Starting from 21st Sept, IAB will list down each automobile manufacturer everyday and see what they have to offer at the Paris International Motor Show (Mondial de l'Automobile), to be held from 2-19 October 2008.
Suzuki Exhibits
New Alto alias A-Star
SX4-FCV
Crosscage
Others
New Suzuki Alto/A-Star offers eco-friendly and enjoyable motoring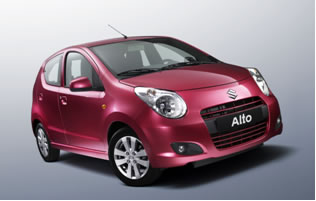 The all-new Alto builds on the strengths of Suzuki's unparalleled knowledge of small-car development. It combines eye-catching style and easy urban mobility with great performance in terms of high fuel efficiency and low CO2 emissions. The new compact car offers lightness achieved through downsizing yet provides ample interior roominess and comfort.
For the compact body, Suzuki designer tailored a stylish, sporty and youthful look that simultaneously exudes solidity and urban energy. It is perfectly matched to European tastes and supports a low drag coefficient. With overall higher levels of quality, comfort, and safety, the all-new Alto is a response to the needs of today's motorists. India will serve as the global hub for the Alto which will see it launched in India first.
Fuel cell models with high environmental compatibility
Suzuki seeks to further strengthen the environmentally conscious advantages of its products and aim for further reduction of their impact on the global environment. One way to achieve this is fuel cell technology.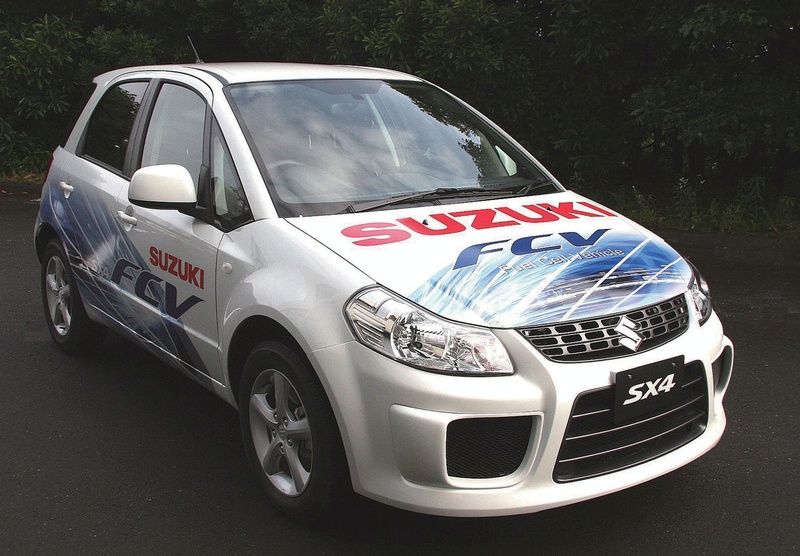 The latest two fuel-cell models will be exhibited in Paris: The SX4-FCV equipped with a GM-made high-performance fuel cell stack, a Suzuki-developed 70MPa hydrogen tank and a light, compact capacitor, and the "crosscage" that features a simple, compact, and lightweight air-cooled fuel-cell power system from British specialist company Intelligent Energy, plus a high-performance lithium-ion secondary battery.
Today's Suzuki at a glance
The Suzuki booth will also include other exciting products that embody Suzuki "Way of Life!" message. The lineup will include production vehicles such as the Swift, Grand Vitara, SX4 and Splash. In addition, the SX4 WRC car as well as the SERT endurance GSX-R1000, will show Suzuki's motorsport spirit.
Detailed information about the Suzuki models and future Suzuki activities can be obtained at the Press Conference.
* The Paris International Motor Show is open to the public from 4 to 19 October 2008. Press days are 2 and 3 October.
Suzuki Press Conference: 8:30 on 2 October 2008 in Paris (GMT+2:00).
IAB
Source : Suzuki