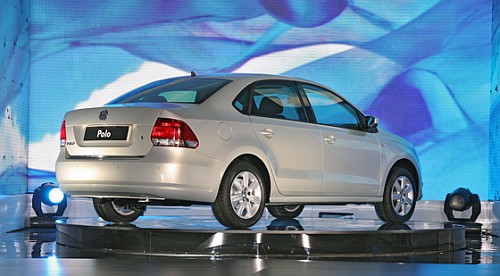 Volkswagen will showcase the Vento sedan for the first time in India on July 6 in an event in Delhi. A few days ago, we speculated on this, and even expect VW to speak about the Polo 1.6-liter petrol model during this occasion.
VW will launch the Vento in September-October 2010. Prices, features, variants and related information will be relayed then.
With extra leg room, better seats and equipment, customers disappointed with the Polo's shortfalls will find the Vento convincing. VW will offer both petrol and diesel engines.
1.6-liter petrol and diesel engines should be offered right from the start. The petrol engine will come with an automatic transmission (six-speed DSG gearbox, hopefully), while the diesel will only be available with manual transmission.
click here to see the complete image gallery of the VW Vento