Prices start from £14,730 (INR 14.4 lakhs).
Volkswagen has launched the VW Polo 1.0L TSI BlueMotion variant for sale in the UK, starting from £14,730 (INR 14.4 lakhs) for the basic 3-door model and £15,360 (INR 15.01 lakhs) for the 5-door model. Under the hood, it comes with the same 1.0-liter 3-cylinder turbocharged direct injection petrol engine found in the standard model, which outputs 95 PS and 160 Nm of torque. Along with the "Bluemotion" nameplate, it comes with modifications that help the car average an impressive fuel economy of 24.39 km/l (0.2-liters lower than the standard model) and emits only 94 g/km of CO2.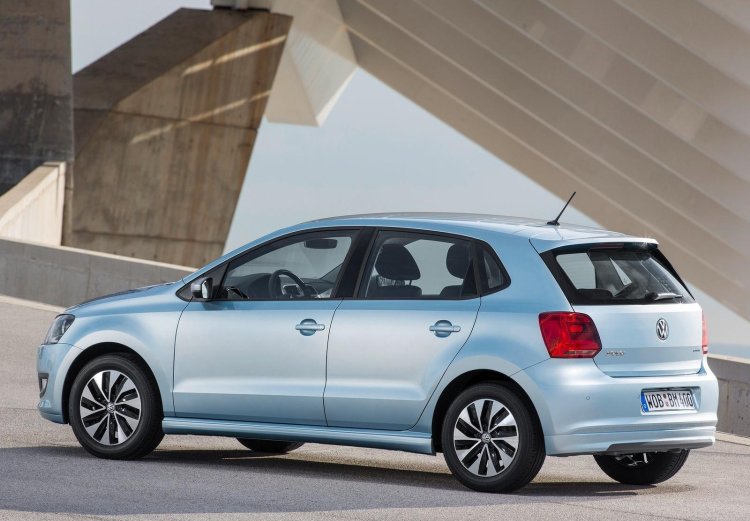 Based on the standard Polo's S trim, the modifications include improved aerodynamics by covering up areas that cause drag, low rolling resistance tires wrapped on 15-inch Buenos Aires alloy rims, longer ratios for higher gears, lowered ride height, start/stop technology, regenerative braking, and a gear shifting indicator urging the driver to shift at appropriate rpms.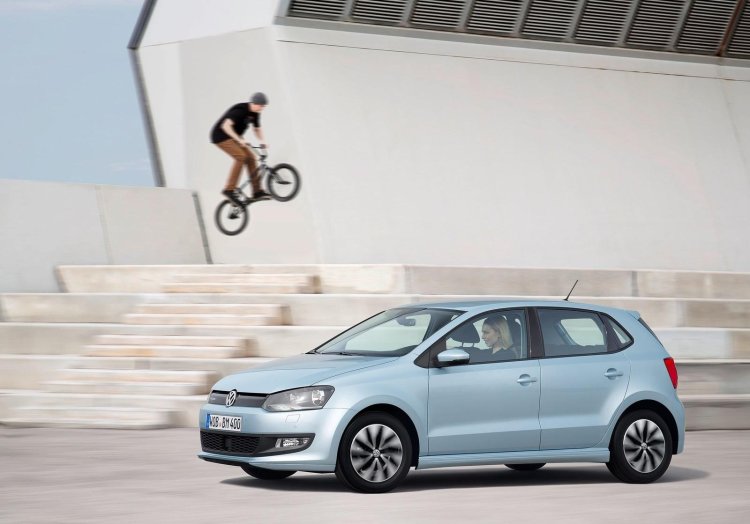 Despite its fuel saving measures, it can still do 0-100 km/h in 10.5 seconds, before hitting a top speed of 190 km/h.
Also Read: VW to adopt torque-based engine nomenclature for Asian markets
Deliveries of the Polo 1.0L BlueMotion TSI will begin in March 2015. It's quite unlikely that Volkswagen India will consider such an expensive variant for the Indian market with a lower ground clearance, where the diesel TDI variants are still holding more ground than its petrol counterparts.
2015 VW Polo 1.0L TSI BlueMotion at the 2014 Geneva Motor Show - Image Gallery
VW Polo Bluemotion prices announced - Press Release
[Can't see the press release above? Head to Slideshare.]