The two occupants of the vehicle were shaken but were otherwise unharmed.
Occupants of a VW Polo in Africa miraculously survived after an elephant used the hatchback for scratching itself. These images taken by Armand Grobler reveal the incident as it happened in a South African national park.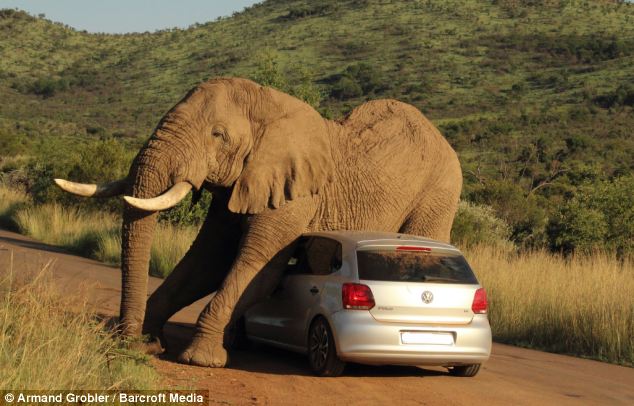 The Daily Mail reports that the elephant (a bull elephant) was on its musth period, and that the occupants of the car were lucky the animal didn't get violent. While it used the Polo for scratching itself, it did leave the car with four flat tires, a broken chassis, smashed windows and a dented roof. For reference purposes, an African tusker can weigh as much as 7,000 kg.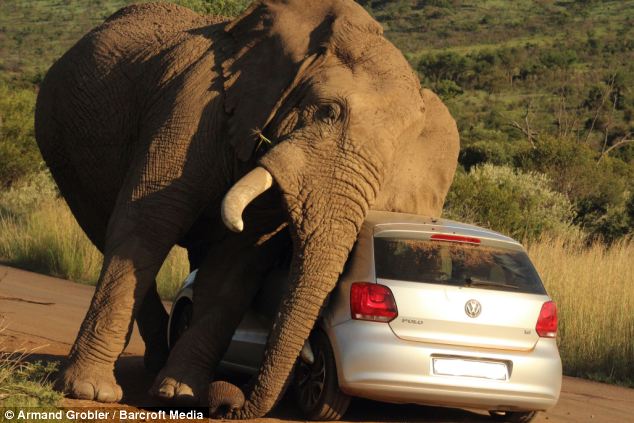 Mr. Grobler who witnessed the event unfold said that he (or his other colleagues) was helpless. Actions to distract the elephant could have resulted in it becoming violent, and the ending could have been much worse. Instead, by not interfering, the incident only ended with shaken but unharmed occupants and a broken car.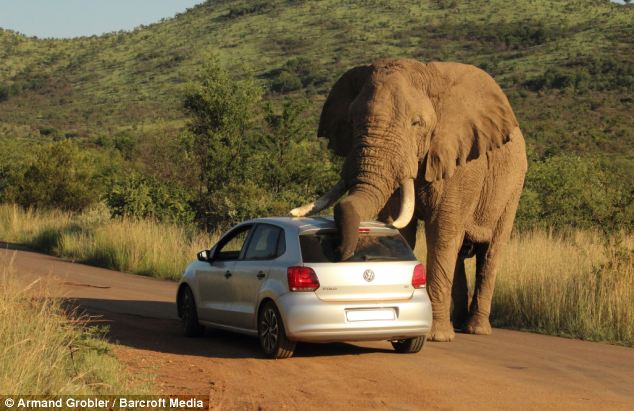 Elephants are generally known to use logs, small trees or rocks to scratch themselves or get rid of parasites, however, this male tusker found the Polo far more convenient!
[Source - Daily Mail]