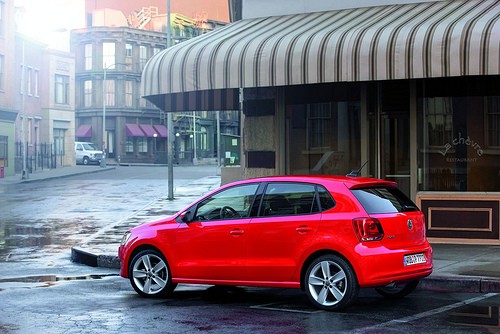 The VW Polo priced starting from 4.25 lakh, will be launched at Auto Expo '10
Speaking to a local newspaper, VW's spokesperson said production of the Polo hatchback will begin on the 12th of this month in the company's newly constructed facility in Pune. The company had been carrying out trail production and putting things in order over the last few months.
Kurt Rippholz, head of communication, Volkswagen group -
With our small and compact Polo car, we are in the right market with the right product," he said adding the Indian market is huge as 1.3 million cars are expected to be sold this year
The VW Polo won the coveted European Car of the year award this Monday beating the likes of Toyota iQ, Opel Astra, Skoda Yeti and Mercedes-Benz E-Class.
Launched in May this year in Europe, the Polo has attracted 130,000 orders since. The car will be shown to Indians at the Auto Expo in Delhi next year.
VW Polo Image Slideshow
Not able to see the slideshow above? Visit the VW Polo Image Gallery directly.