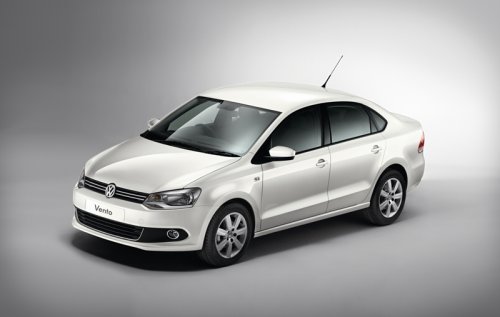 Is there a season such as Autumn in India? I thought there were only 4 seasons - hot, hotter, hottest and extremely hot. But VW seems to think otherwise in its press release which arrived in our inbox minutes ago.
The Polo sedan, which we were talking about this morning, will be named "New Vento" and come with 1.6-liter petrol and diesel engines. The petrol engine will come with an automatic transmission, while the diesel will only be available with manual transmission. The sedan which many term as mini-Jetta, will be launched in India during Autumn.
Safety features like Anti Braking Systems (ABS) and airbags and even a strong horn will be present on the New Vento which will have a longer wheelbase and higher ground clearance than the Polo hatchback.
VW New Vento hi-resolution Image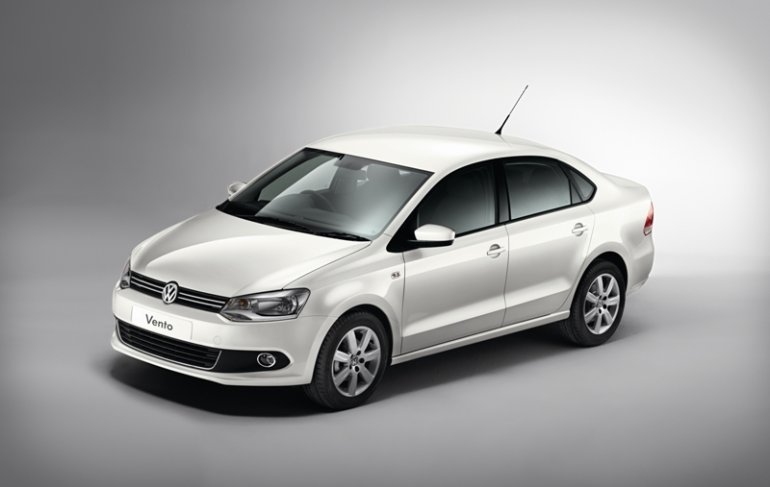 Volkswagen to introduce its sedan the New Vento in Autumn 2010
New Delhi, June 3, 2010 – Volkswagen, today announced that it will launch its all new Sedan, the New Vento in the Indian market in autumn this year.
It will be the brand's second volume model after its successful launch of the new Polo and will be coming as a premium entry level Sedan in the country.
The New Vento will be manufactured at Volkswagen's plant in Chakan, Pune and has been completely designed to the needs and expectations of the Indian consumer.
The New Vento will be available in diesel and petrol variants, both which will be powered by 1.6 L engines and will be available in manual and automatic (petrol version with AT) transmissions in the market.
Its timeless, pure and authentic design clubbed with the quality engineering, sturdiness and driving dynamics which is a characteristic of the Brand Volkswagen will set a benchmark in its class.
Commenting on the New Volkswagen Vento, Mr. Neeraj Garg, Member of Board and Director, Volkswagen Passenger Cars, Volkswagen Group Sales India Pvt. Ltd. said "The new Vento is a major milestone for the Volkswagen Brand in India. We have taken into consideration all the preferences and requirements of our customers in India for this vehicle. It will meet the premium demands of our future customers."
Volkswagen has ensured that the New Vento is equipped with features like excellent suspension to provide great drivability on Indian roads, strong air conditioning to take care of extreme Indian weather, convenient legroom including comfortable rear seats, high ground clearance, safety features like Anti Braking Systems (ABS) and airbags and even a strong horn, necessary for safe driving in India.
The New Vento will be the seventh model from the Brand Volkswagen for the Indian market.