Volkswagen is celebrating the 40th birthday of the Golf which is one of the most successful cars of all time.
The first series production VW Golf with a front-engine rolled off the assembly line in Wolfsburg on 29 March 1974, when vehicles with rear-mounted engines and rear-wheel drive dominated the scene.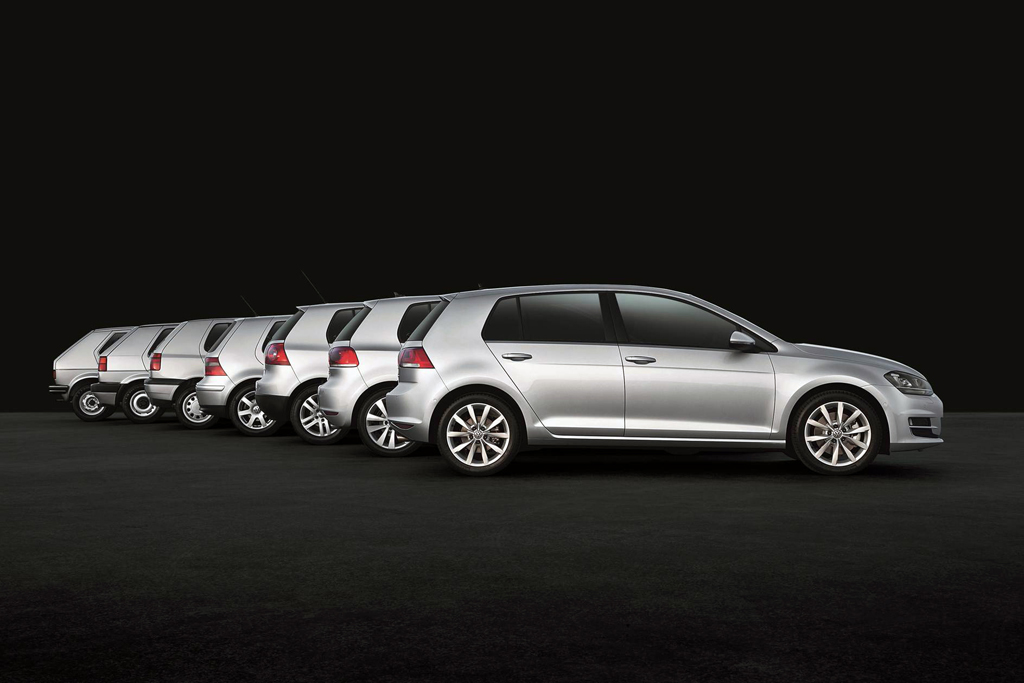 The Golf I was designed by Giorgetto Giugiaro and Volkswagen Design as the successor to the VW Beetle, which was until then the world's most successful car, with sales of over 21 million units. The Golf had to live up to the immense expectations which it did. In October 1976, within two years of the program, VW celebrated the production of the one-millionth Golf.
Volkswagen says that it was the Golf, in its second generation, that introduced power steering, ABS and a catalytic converter to this class of vehicle. Front airbags, side airbags, direct injection diesel engine, ESC and dual clutch transmission were some other features that debuted first on the Golf's class of vehicle in successive generations. Currently the VW Golf is in its seventh generation which had its world premiere in September 2012. Towards the end of the last year, over half a million copies of this car were manufactured. The car also won the prestigious world car of the year award for 2013.
Read our past stories on the VW Golf
The seventh-generation Golf is produced in Wolfsburg (Germany), Zwickau (Germany), Foshan (China) and Puebla (Mexico).
40 years of Golf: best-seller, trend-setter and icon - Press Release
[Can't see the press release here? Head to Slideshare]