Had premiered earlier this year.
The VW Golf R400 and the VW Golf GTI Roadster have made their North American premiere at the ongoing 2014 Los Angeles Auto Show.
VW Golf R400
The VW Golf R400 which made is world debut at the 2014 Beijing Auto Show in April is a full-blown performance Golf VII R carrying a 2.0-liter four pot petrol engine. With help from a more potent turbocharger and other upgrades, the engine output gets an added 100 bhp and 70 Nm, to make a colossal 400 bhp and 450 Nm.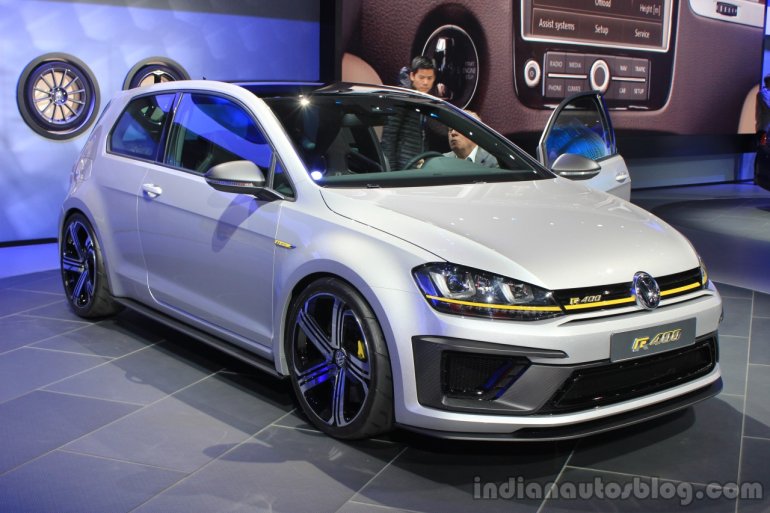 The engine is paired to a 6-speed dual clutch automatic transmission that teams up with the 4MOTION all-wheel drive system to give the Golf R400 a 0-100 km/h acceleration time of 3.9 seconds and an electronically-gated top speed of 280 km/h.
VW GTI Roadster
Made for the Gran Turismo 6 video game, the physical version of the VW GTI Roadster, that would not be mass produced, has been exhibited at the LA Auto Show.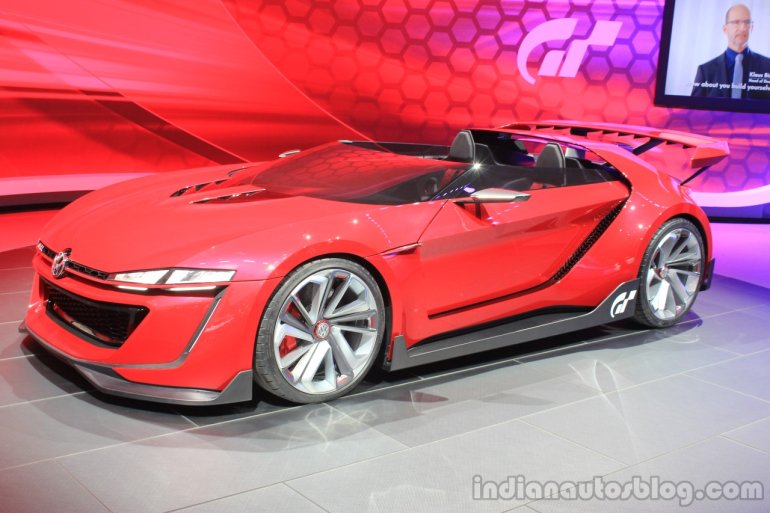 The two-seater convertible concept is armed with a twin-turbo 3.0-liter V6 engine that makes a massive 503 hp and 559 Nm of torque, transferred to to the wheels through a 7-speed dual clutch gearbox and the 4MOTION AWD system.
The GTI roaster's claimed performance is a 3.5 second sprint time to 96 km/h and a top speed of 309 km/h.