VW Phaeton is the only car in the Wolfsburg based car maker's current portfolio that hasn't been doing well right from the beginning.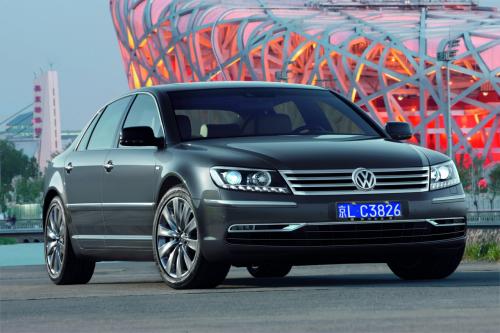 At first place the Phaeton commanded more premium than what people thought is acceptable for VW brand and secondly the price placed it in the territory of more posh and formidable rivals like Mercedes S Class, BMW 7 Series and its own cousin Audi A8.
In short, the Phaeton was a Tata Aria - it had many class first features, but people were not willing to pay a high price for a low cost brand.
The Phaeton was introduced in 2002 and in its decade long existence the luxury saloon failed to feature in most of the car buyers' shortlist. However, VW is optimistic about retaining the nameplate and bringing a second generation of the car.
Speaking on the sidelines of Sao Paulo Motor Show, Dr. Ulrich Hackenberg, VW's R&D chief (he's been making headlines very often lately), confirmed that the company will introduce the next generation Phaeton. According to R&D boss, the new car will feel completely new owing to the technological leap that has been achieved since the introduction of the current Phaeton.
Dr. Hackenberg revealed that the next gen Phaeton will be based on VW's MLB modular platform which will underpin bigger cars of VW group. This platform will be used by the next generation vehicles of Bentley Continental and Porsche Panamera families.
The MLB platform will use lightweight aluminium construction against the current model's steel monocoque, enabling the second generation Phaeton to have better fuel economy and performance. The new car is expected to debut in 2015.
[Source: Inautonews.com]