SUVs are enjoying euphoric reception across the world across different segments.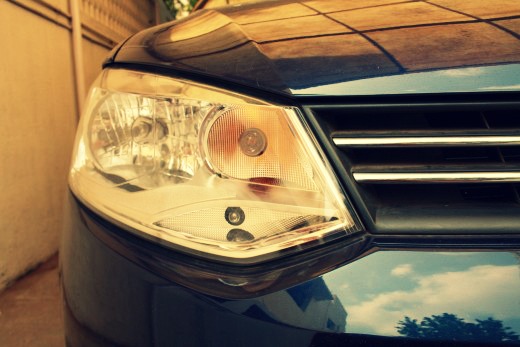 Its not only India that has developed a love affair with them, but emerging markets in general have been struck by the SUV virus.
The high seating position that gives a commanding view of the road ahead, the practicality of a having a tall boot, and the versatility of a hatchback's footprint and similar performance chart, have left B+ segment car buyers with a very weak defense!
An automaker gets guaranteed sales figures if it has a mini SUV in its portfolio...so huge is its importance.
Be it a Renault Duster or a Range Rover Evoque, the compact SUVs set the sales chart on fire and how can one of the world's largest automobile manufacturer sit and watch? We are talking about the Volkswagen group who are clearly determined to have a product for every single type of customer.
Dr. Ulrich Hackenberg, head of R&D VW has informed Autocar UK that the group is readying two compact SUVs - one based on the MQB platform and the other on the Up! platform. The R&D chief says, having a SUV in A0 segment (supermini sized cars in VW lingo) is the top priority now.
VW Polo-based MQB Platform SUV
"We have to increase our SUV offerings, it's important we get in the A0 SUV segment, and we're working on it", said Dr. Hackenberg. The Polo SUV - as it may turn out to be - will derive the styling cues from the VW Cross Coupe concept previewed at last year's Tokyo motor show.
The Compact SUV is expected to be ready by 2014 and will be technically sophisticated for the European market while it's cost down derivative will call the emerging markets as its home. The Polo SUV will be offered in both front and all wheel drive versions but the company is emphatic about the front wheel drive car to push volumes.
Up!-based micro SUV
VW also hinted that there will be a low cost mini SUV that sits on the Up! platform which is set to be unveiled at the Sao Paulo motor show this month. This will be the smallest SUV in the VW lineup, more details on which are expected in the following weeks.
[Source: Autocar.c0.uk]