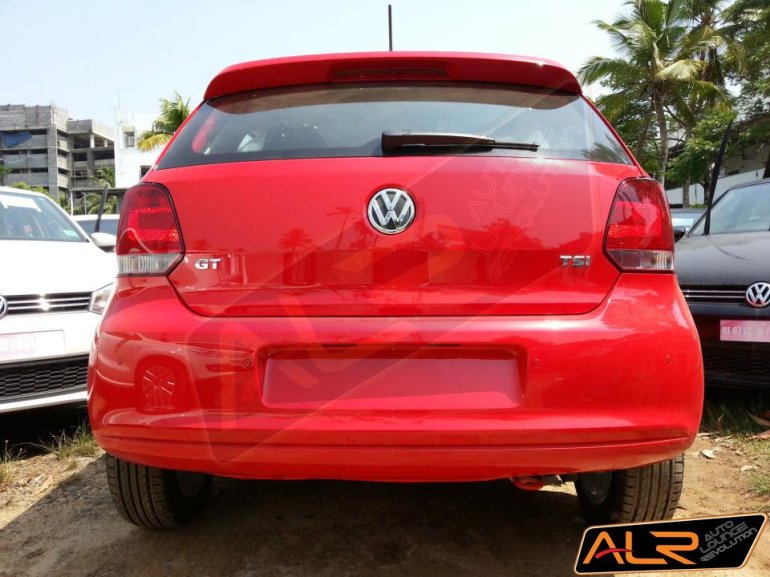 AutocarIndia reports that VW plans to launch the Polo GT in India on the 25th of April. The Polo GT has been in-the-talks since about a year now with countless test mules being spotted all across India.
The Polo GT will perhaps be the most powerful mainstream hatchback on-sale in India (i.e if you count out the MINI Cooper S). Most mainstream hot hatches in India such as the Punto 90, Vista D90 and Toyota Liva Sportivo have a power output of around 90 bhp.
The Polo GT will be powered by a 1.2L TSI engine capable of spitting a strong output of 105bhp/175Nm. It will be mated to a 7-Speed DSG box only so don't expect any stick shift action. Disappointingly, VW will not offer a set of paddle shifters in the Polo GT.
VW India also wants to create some visual drama by endowing the Polo GT with a body kit similar to the recently launched Polo SR edition. You can expect the following goodies –
Front, side and rear skirts
Rear spoiler
Chrome exhaust tip
15-inch alloys
Upgraded materials
Brushed aluminum pedals
VW India's earlier attempt at the hot hatch market by dropping a Vento's engine in a Polo's body did not go as planned. The higher capacity engine shot the selling price of the Polo 1.6L sky high thanks to our unique taxation structure that penalizes cars with bigger engines. Perhaps, the market also was not ready to adopt a fuel guzzling hot hatch.
However, with more and more manufacturers lining up to cater to the performance enthusiasts (For eg - Fiat getting ready to launch the Punto Abarth variants in India), we can definitely say that the market is ready, bring it on VW!
[Source: Autocarindia.com]
[Image courtesy: Auto Lounge Revolutionz]