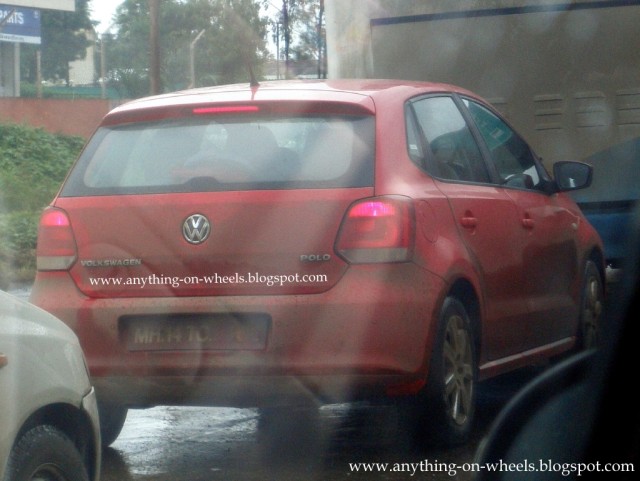 Our good friends over at Anything-On-Wheels have published spy shots of two forthcoming Volkswagen products from the streets of Pune. The first image is of the Volkswagen Polo upgrade with steering-mounted audio controls. Could we see Volkswagen upgrade equipment on all variants?
Will Volkswagen provide a four-cylinder diesel engine displacing under 1,500cc along with these upgrades? A four cylinder engine promises to deliver superior performance compared to a naturally imbalanced three-cylinder. They can reserve the 1.2 TDI for the base model and use it across the Up range next year.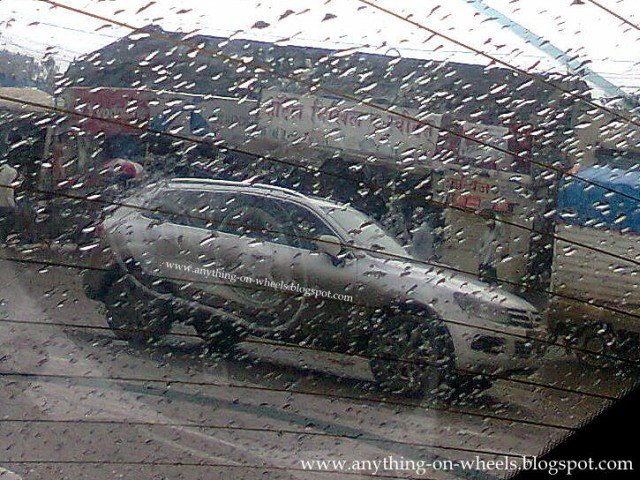 The second vehicle spotted is the new Touareg. The Volkswagen Touareg isn't exactly a saucy SUV as the role of a family SUV is played by other vehicles in the VW family like the Audi Q7 and the Porsche Cayenne. The brand strength of Volkswagen is only a fraction of a Porsche or an Audi.
We hear that BlueMotion technology will make it to the upgraded Touareg, but a hybrid variant, due to the high price of the battery pack, may not be sold in India.
Will Volkswagen re-launch both the improved models during the festival season?
[Source - AnythingOnWheels.blogspot.com]