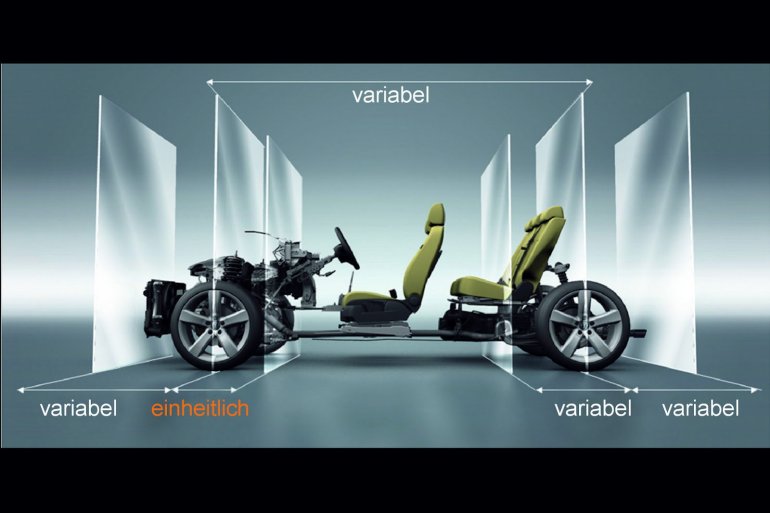 Volkswagen's new MQB platform which will underpin many VW, Skoda and Audi models of the future. But why is this platform so important and is the envy of other manufacturers worldwide? Our good friends at Motortrend give us interesting insight about the same.
MQB loosely translates Modular Transverse Matrix platform will unify all the products that fall under the VW group. It has already debut on the Audi A3 that was unveiled at Geneva Motorshow yesterday.
The VW Up! (and its derivatives), next generation Passat, the Golf and many more cars share the Volkswagen MQB platform. This platform will underpin almost 3.5 million small and mid-sized cars a year in the future.
How does it work?
The Volkswagen MQB platform is highly flexible which means it can be stretched or shortened depending on the requirements.
New gasoline and diesel engine families will be designed in such a way that they fit in all MQB models engine bay - The first of these were shown to you yesterday as the Polo BlueGT.
Even hybrids, plug-in hybrids, battery electrics, compressed natural gas and even fuel cell powered cars will have power plants specifically design according to MQB's engine bay.
The relationship between the engine and front axle, and the front axle and firewall is standardized across the component set.
Wheelbases, interior packages, rear suspension designs and trunk packaging will all vary depending on the brand (VW, Skoda and Audi) and the models. But at the same time all models will have at least 60% standardization.
What are the benefits
Massive savings due to economies of scale
MQB's cost savings allow greater use of high-strength materials in cars making them safer and well built.
Standardization reduces the cost of manufacturing of components and provides ease of sourcing.
Reduction in cost of procuring means VW can provide features and equipments of premium cars in budget cars. Customers will benefit from these exclusive features.
VW Group car models will be very competitively priced at the same time loaded with features as opposed to the competition
[Source: Motortrend.com]