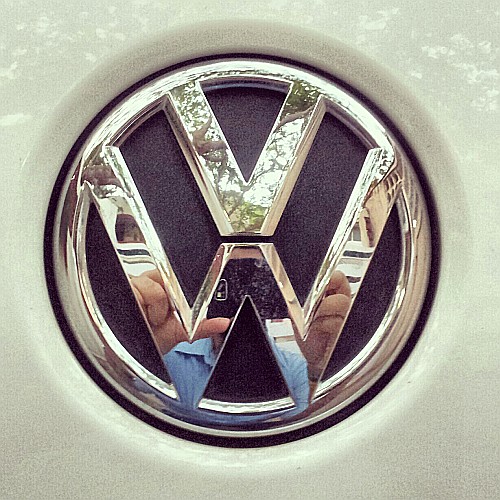 We are all aware that the VW group plans to sell 10 million cars by 2018. We have exposed their world domination plans a long time back.
But Volkswagen India has said that India would contribute as high as 1 million units in the global sales figure by 2018.
That's right, VW group (including Skoda, Porsche and Audi) plans to sell at least 1 million cars by 2018. That is 10% of that magical number expected to make the Volkswagen Group the No.1 car company in the world.  It goes without saying that Volkswagen's and Skoda's affordable models are going to be the most significant contributors to the overall volume. Cars such as the Polo, Fabia, Vento, Rapid, Citigo, Up! will clock most of the numbers.
However, the German czar doesn't intend to indulge in any price war to rake-in the numbers. The company wants to do it qualitatively by firming up after-sale processes like dealer interaction, servicing and offering an additional fuel option in the form of compressed natural gas (CNG) to scale up sales from current stagnant levels of around 7,000 units per month.
When we spoke to Thomas Kuehl about CNG/LPG variants for the Rapid, he clearly mentioned that Skoda India is working with Volkswagen India on CNG variants of most of its cars on sale. As most products of Volkswagen and Skoda are based on the same platform and share the same engine, together they can enjoy much better economies of scale when it comes to procuring CNG/LPG kits.
However, VW growth over the past months has been very stagnant. The German carmaker's sales grew just two per cent to 20,644 cars on a relatively low sales base as compared to the industry average of 21 percent. Moreover, the company does not have any significant product launch in sight to enhance the product portfolio. When Maruti and Hyundai have more than three contenders in each segment, VW India has only one in each of them. This year Volkswagen has to rely on the Touareg and Beetle, showcased at the Auto Expo, to get some added dealer footfalls.
The key for VW India would be to expand dealership presence and product portfolio in India. The company is already spending millions of marketing dollars in promoting the brand and it has been a very successful campaign as well considering VW India started 5 years back and is already a household name. The future growth will come from additional products in the portfolio which will give customers more options to choose from. To raise its game, Volkswagen needs a product under the Polo with its DNA.
[Source: mydigitalfc.com]