Volkswagen has showcased its motorhome, the Volkswagen California XXL Concept, at the 2017 Frankfurt Motor Show. Here are the camper van's live images from the show.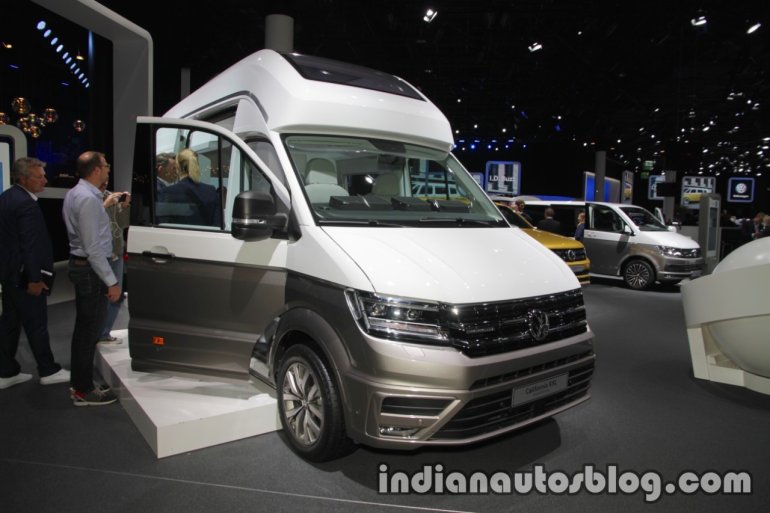 The Volkswagen California XXL Concept is based on the new Volkswagen Crafter, which itself is one of the most modern all-round transporters in the world. The California XXL is 6,268 mm long; 2,030 mm wide (excluding the rear view mirrors); and 2,900 mm high, which is 102 mm higher than the Crafter. For convenient parking, there are two reverse cameras.
Also Read: Volksfest 2017 brings the VW Vento ALLSTAR to India
On the inside, the camper van features a kitchen, a wet room, and a living and dining area. The roof section is fitted with wall units and dual ambient interior lighting (on two levels). For connectivity on board, there are a total of nine 220V sockets and six USB charging ports distributed around the interior (three in the living areas and three on the dash panel).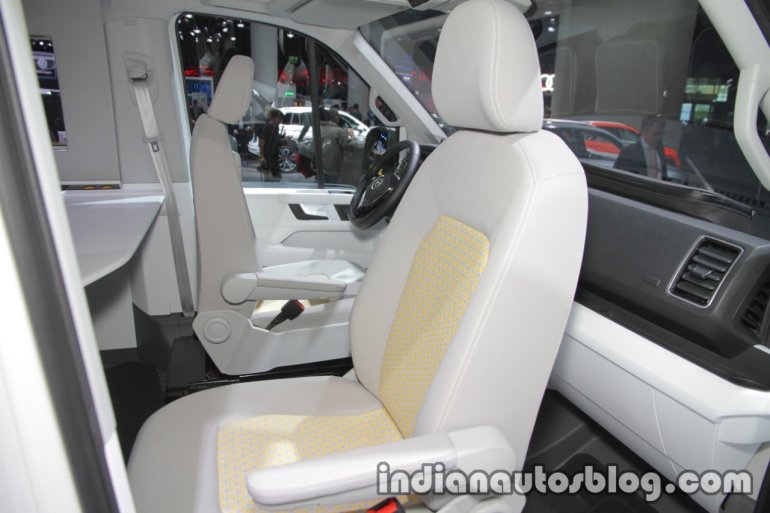 The fully functioning kitchen area is also fitted with a twin-hob gas cooker, a sink and a double fridge. The shower and toilet unit is retractable. The living room gets a 910 x 600 mm table, four seats and an espresso machine. All of the windows in the living and sleeping areas are fitted with double plissé blinds.
In the cab movable fabric elements are used for privacy. On the dash panel, there are removable storage bags for smaller items. The elongated superstructure at the rear extends the passenger compartment length inside the van by about 250 mm, for a bed that is a full 2 metres long and 1.7 metres wide. The bed comes with heating and ventilation for all-season comfort.
A digital projector is integrated into the overhead cabinet at the head end of the bed for multimedia purposes. There's tablet as well, which comes with a California XXL App. It acts as a digital control centre and can be used for controlling various features like lighting, and entertainment system.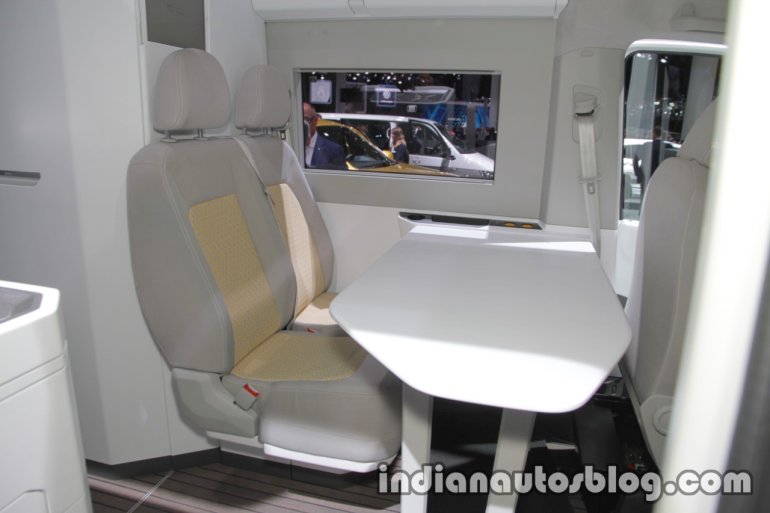 Also Read: VW Polo Anniversary Edition & VW Ameo Anniversary Edition launched
Powering this van is a Crafter TDI Euro 6 engine that delivers 177 PS at 3,600 rpm and 410 Nm between 1,500 and 2,000 rpm. The vehicle gets a 4MOTION all-wheel drive system and pneumatic suspension for optimum comfort and handling.