Today's walkaround video post has two very exclusive clips coming to you from Switzerland. We're going to take a look at the two star exhibits Tata Motors presented at the Geneva Motor Show two weeks ago.
Tata Aria facelift (AT)
[can't see the video above? Head over to Youtube]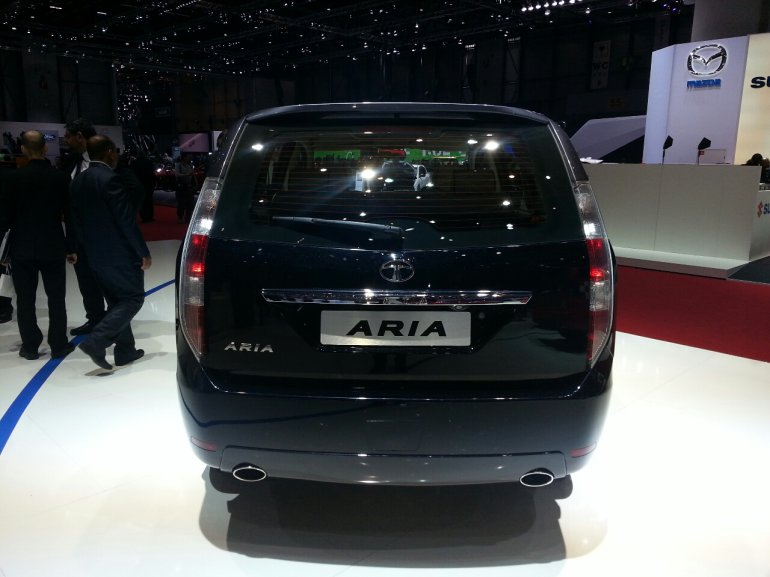 Tata Motors presented a production-ready Aria with an Automatic Transmission (which they have announced will launch soon). The car sits on 19-inch alloy wheels, features smoked headlights and a clear-lens-infused vertical tail light cluster. The color play on the interior looks elegant with Oyster, Ebony and Cola. The upholstery is done in Nappa leather and the surrounds of the air-conditioner is finished in Piano Black. The car comes with a ten-speaker Harman sound system and a fully integrated infotainment system that has navigation and Bluetooth.
The engine's outputs have been augmented with power rising from 138bhp to 158bhp and torque upgraded from 320Nm to 400Nm. The engine is paired to a 6-speed automatic transmission. The shifter and the module looked production ready and were smaller and better designed than the first concept presented at the Delhi Auto Expo last year.
We expect a new Aria, more or less similar to the Geneva presentation, to launch in India sometime in mid-2013.
Tata Safari Storme Mountain Rescue Concept
[can't see the video above? Head over to Youtube]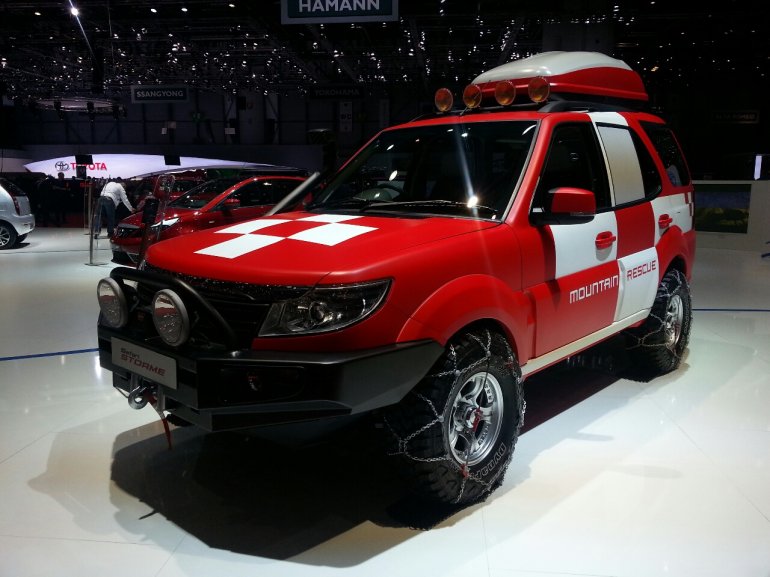 There are plenty of mountain ranges in Europe which attract thousands of tourists every year. In such a scenario, there are bound to be skiers and adventurers who can find themselves in a spot of bother when conditions get out of hand. An apt vehicle to press into action in those trying situations is, well a Toyota Hilux or a Mercedes G Class.
However Tata Motors believes a reinforced Safari Storme can take on the challenge equally well.
For now the Mountain Rescue Concept will remain a concept car. To be ready for tough challenges, its toolkit is enriched with a winch, snorkel, auxiliary headlights, emergency lights, special storage compartment on the roof and a suitable livery to advertise its ambition to onlookers.
However unlike the Aria, the mechanical condition of the Safari is not improved.