We all know that the 2013 Skoda Octavia Combi will make its debut at the Geneva Motor Show and through the pair of official images, we already know how the car looks like.
[Can't watch the video? Head to Youtube]
Caradisiac.com, a French website has got an opportunity to check out the car's interior and luggage bay to give us a better idea about the station wagon's practicality. The Skoda Octavia Combi would be an important variant for European markets.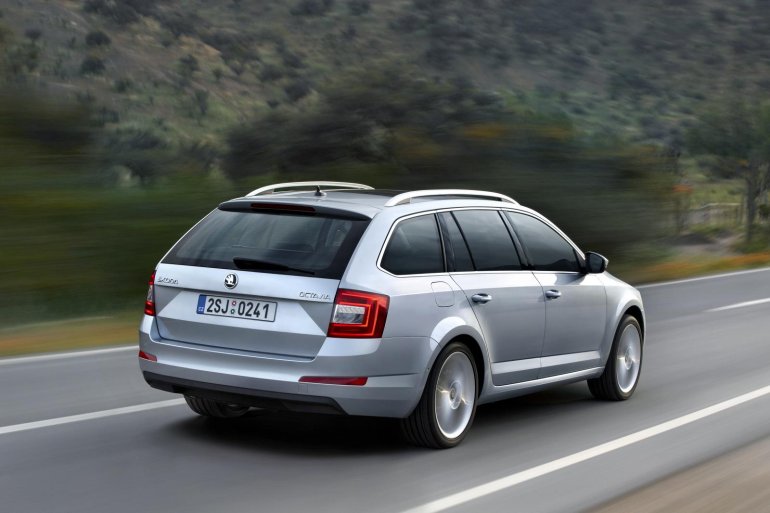 Although whatever is being said is in French, the video is pretty self explanatory about the car's strong points. For starters, the overall dimensions have increased. The car is longer than its predecessor by a good 110 mm out of which 90 mm goes in between the wheels. The width is increased by 45 mm.
The new Octavia Combi gets a massive 610 litre boot which can be further expanded to 1,740 litres with the rear seats folded. The front passenger seat can also be folded so as to accommodate a long object. The floor of the luggage bay can be removed to access further space underneath it.
The engines would be shared with its sedan brother and more details will be revealed at the Geneva Motor Show. Skoda will also bring the 4x4 version of the car which is equipped with Haldex four wheel drive system.
The last time Skoda brought the Octavia Combi to India, it was treated with absolute indifference and that would make the company think twice before bringing the new Combi to India.
Do you like the new Octavia Combi?
[Source: Caradisiac.com via Carscoop.blogspot.com]