Super exclusive hypercar appreciates by double in price.
When Ferrari announced the LaFerrari at the Geneva Motor Show 2013, nearly thousands expressed interest to acquire one of the Italian's pride and joy. However, Ferrari were adamant that they would build only 499 units and, as it turned out, all of them were sold out even before its public unveil at an eye watering price tag of a claimed EUR 1.2 million (INR 9.3 crores).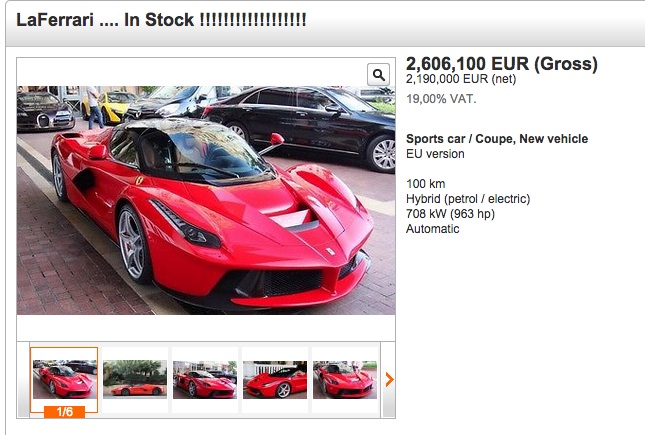 While it may mean the end-of-the-road for many people interested in the hybrid hypercar, others with much deeper pockets can turn their luck around by checking out the second hand market, where, surprisingly, there is an example for sale.
An online Geman classified has listed a LaFerrari for sale that has clocked only 100 kms so far, making it a compelling purchase. However the only detail that will turn off many is the pricing, which carries a whopping 100% markup over the factory price. It is for sale at EUR 2.19 million (INR 16.94 crores) or EUR 2.6 million (INR 20.11 crores) including 19 percent in taxes.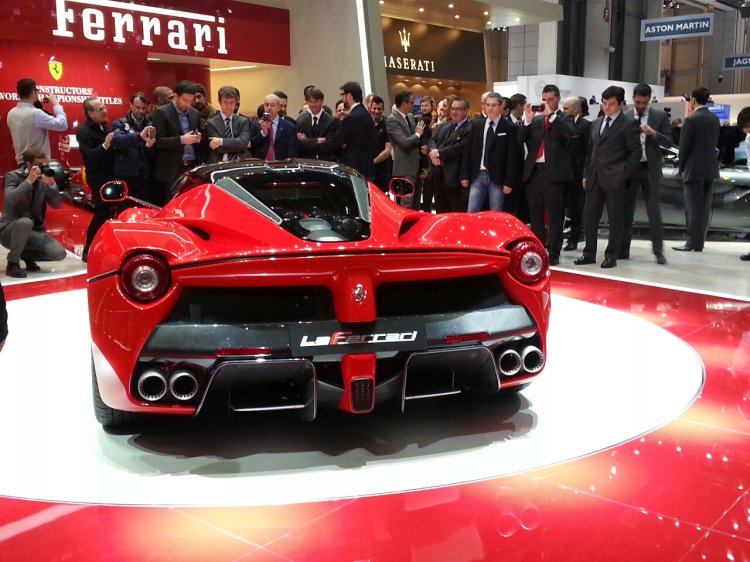 Nevertheless, such pricing is expected for a hybrid hypercar that is built in relatively limited numbers, packed to the gills with F1 technology, and wields a Ferrari badge.
Also read: Ferrari 458 Speciale unveiled at the Frankfurt Motor Show
What's gotten people excited about the new LaFerrari? It is the most advanced Ferrari ever built that features a striking body with active aerodynamics to reduce drag at high speeds, a Formula One grade carbon fiber chassis, and an HY-KERS hybrid system that combines an 800 hp 6.3-liter naturally aspirated V12 engine and a 163 hp electric motor, producing a total output of 963 hp and a peak torque of over 900 Nm.
[Source]