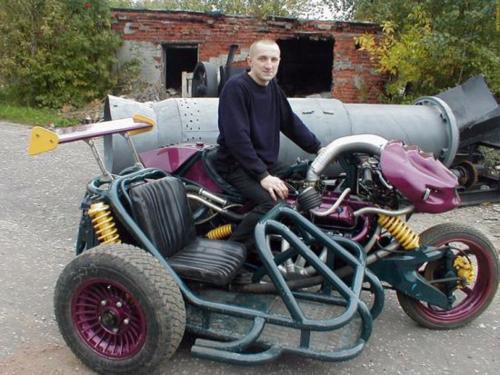 Ever watched Ghost Rider? Always wanted to cruise around on one of those choppers? Well, here is a slightly insane alternative. this is a reconstruction of chopper taking lots of inspiration from Ghost Rider's cool chopper. It is from Russia and hence called the Russian Ghost Rider!
There is one thing that immediately stands out when you look at the bike and that is the fact that it is fitted with a V8 engine. That is a real brave thing and also a wonderful technical achievement considering all the changes one needs to make to stick it to a bike. At the same time, maybe a Hayabusa engine would give it greater final torque but the fun of a V8 is unique indeed. The design on the outside is pretty awesome as well and it follows no set pattern.
More info and pics after the break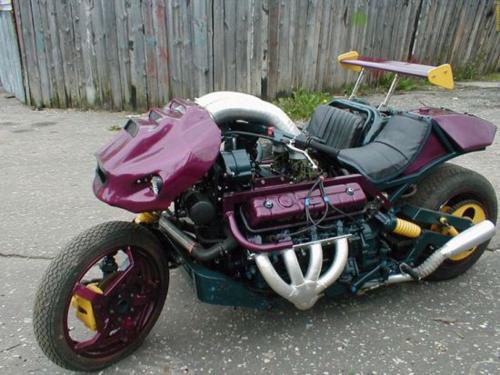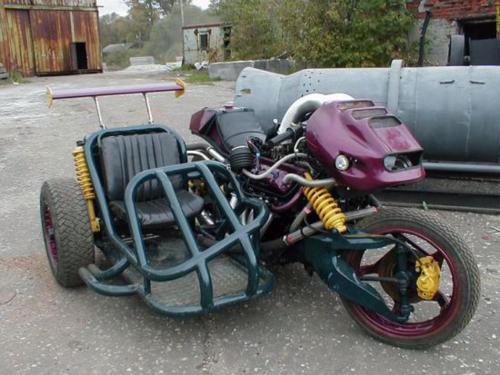 The bike uses car wheels at the back which is pretty sensible as it has a side-car. The styling of the handle bars give it a unique look from the front and it is one bike that will be a personal favorite of many for days to come. Never really did one think that Russia was this cool with big bikes!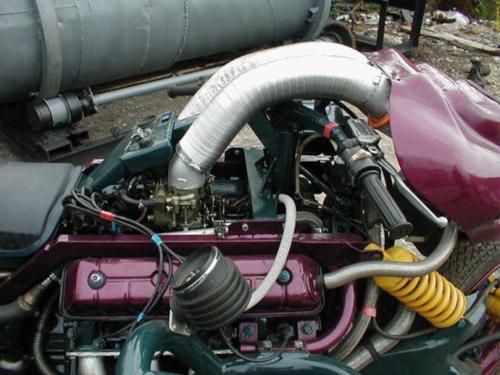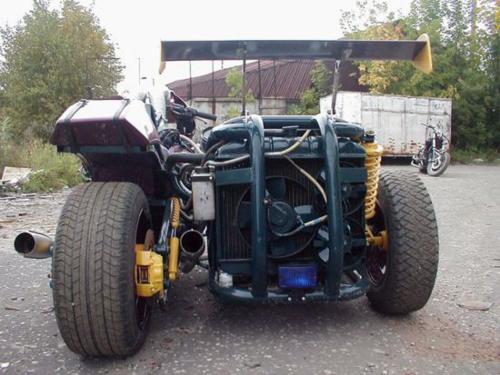 Via Automotto via englishrussia