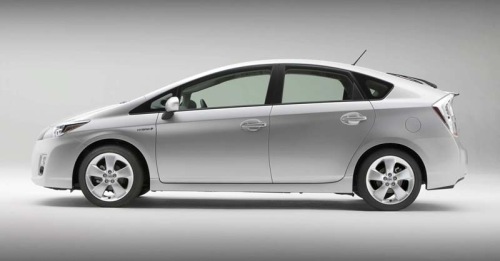 The third generation Toyota Prius needs to be assembled in India if it has to find success
Business Standard is reporting that Toyota is presently conducting feasibility studies in India for its hybrid car Prius. It is understood that Toyota will not stop with just offering petrol and diesel powered variants in the country.
In March this year, to estimate the reaction of the general public, the Toyota Prius was put on display at the 18th International Engineering and Technology Fair (IETF )in Bangalore.
Toyota could take the CBU route but that will bump costs into head-spinning levels. The Indian government does not offer any duty slashes for imported hybrid vehicles. The Honda Civic Hybrid had no takers when its price tag was around 20-25 lakh rupees. When the price was brought down by 8 lakh rupees, the consignment was sold in just a matter of days.
That leaves us with just one feasible option - CKD kits.
Only if priced well, will the Prius find buyers in India. Maybe Toyota could run an introductory offer so that Indian customers get familiar with the technology and added benefits of a hybrid car. Later on, as the word spreads, it could hike prices according to the level of demand.
At the end of the day, it all comes down to how many hybrid vehicles Toyota wants to sell in India
Source - Business Standard