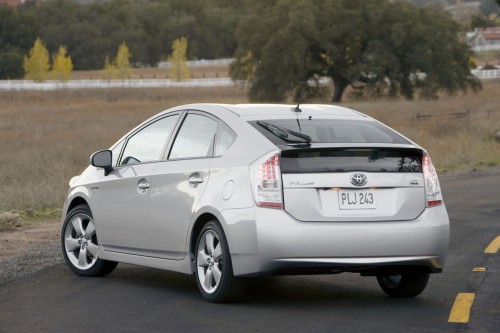 Toyota Prius has been the world's best selling hybrid, since its launch in the international market in 1997. The Prius has sold more than two million units since then. It was a bold move by Toyota's Indian arm to launch the Prius in March 2010 in the wake of global recalls which affected the Prius as well.
Toyota Kirloskar Motor Private Limited (TKM) launched the Prius Hybrid with a sales target of 12 units per month, and now Toyota is awestruck by the response to the Prius Hybrid. Toyota has received over 80 bookings for the Prius in three months, which is more than double the company's projected sales numbers.
Toyota has delivered 45 cars till now. The majority of the Prius buyers are industrialists, doctors and corporate executives aged between 35 & 50 years. The Prius has been priced at Rs 26.5 lakh and Rs 27.86 lakh (Ex-showroom, New Delhi).
The first hybrid car to be launched in India was the Honda Civic Hybrid which barely created any impact on the Indian consumer. Honda was forced to discontinue the Civic Hybrid after clearing stocks by offering a discount of 8 lakh rupees. The car failed to live up to Honda's expectations. There could have been several reasons for its poor performance, but many hold the looks of the car, different from the normal Honda Civic accountable.
But Toyota, with its Midas' touch in India, has got it right with the Prius Hybrid as the model enjoys a great deal of popularity all over the world.
The success of the Prius clearly marks a change in the Indian car market, with well-to-do Indian consumers willing to  shell out the extra money for a technologically advanced environment-friendly (debatable) car.
Honda Siel India would be observing these developments closely, so could Honda bring its other hybrids, possibly the CR-Z hybrid to India?
Source: BSM