Update - The car was displayed at the 2014 Los Angeles Auto Show. Gallery added below the story.
Weighs 2 tonnes. 
Toyota has unveiled its fuel cell sedan called Mirai with sales expected to start in Japan from December 15, while the rest of the markets will get the car next year or by 2016. Priced at 6.7 million yen before taxes (equivalent of Rs 35 lakhs), the Mirai is a fuel cell vehicle that derives its power from hydrogen, hence emitting no pollutants.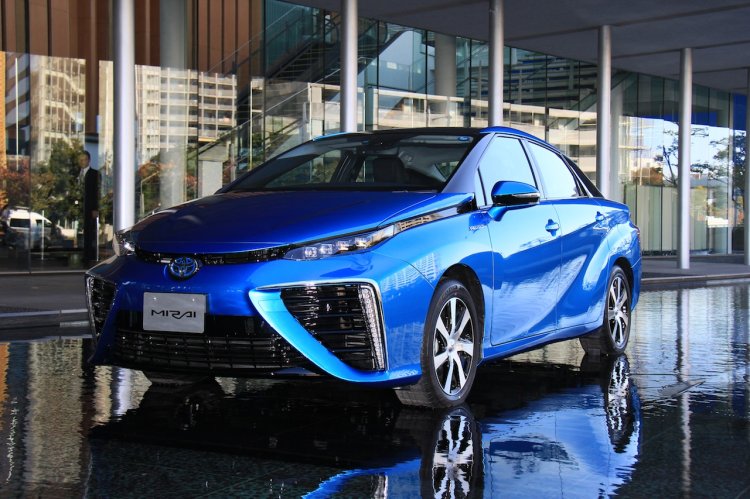 It has a fuel-cell stack that offers a volume power density of 3.1 kW/L good enough to produce 114 kW/152 hp. Hydrogen storage is taken care of by two tanks (one at the front while the other at the rear) offering a total capacity of 122.4 litres. Under the normal working pressure of 70 MPa, the tank can be refilled in about three minutes, says Toyota. Under normal driving conditions, it is expected to go about 650 kilometres.
The Mirai has its hydrogen tanks and fuel cell stacks located under the floor, hence the centre of gravity is low. It also comes with an under-floor cover and aero bits which improve the vehicle's aerodynamics and high-speed stability. The motor powering the Mirai makes a maximum of 335 Nm of torque which shouldn't really be too bad for a car that weighs almost 2,000 kg but makes zero emissions.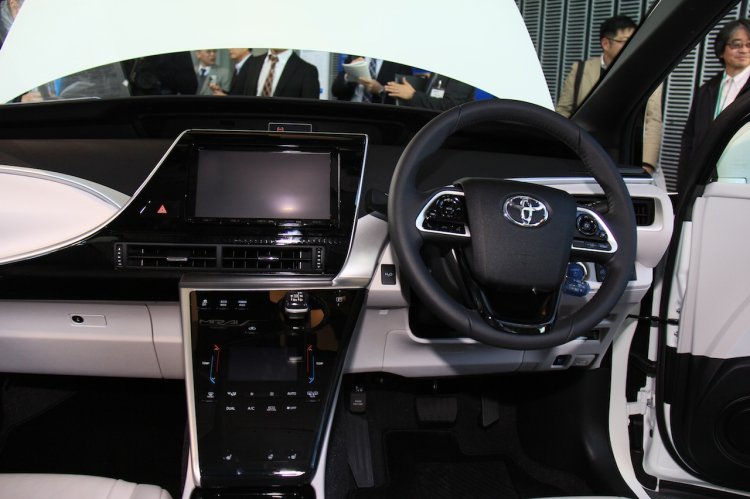 On the outside, it's easily distinguishable thanks to its futuristic styling. The interior offers space for four, and features that you expect from a modern automobile.
Also read: 2016 Toyota Innova's dashboard spied partly
Honda too has readied its next-generation fuel cell vehicle that goes on sale in 2016.
Toyota Mirai at the 2014 Los Angeles Auto Show - Image Gallery
Toyota Mirai - Press Release
[Head to Slideshare if you're unable to view the document above.]
[Images from DailyKanban]