Over the last week, Toyota has launched the Innova facelift in Malaysia and the Indonesian island of Borneo. For the Malaysian market, Toyota has put out three variants (2.0E manual, 2.0E AT, 2.0G AT). The Malaysian market, unlike ours, is ruled by petrol engines. In the Innova's case, it is the 1TR-FE 2.0 liter inline-4 delivering 136 PS @ 5,600rpm and 182Nm @ 4,000rpm, married to either a five-speed manual or a four-speed automatic transmission.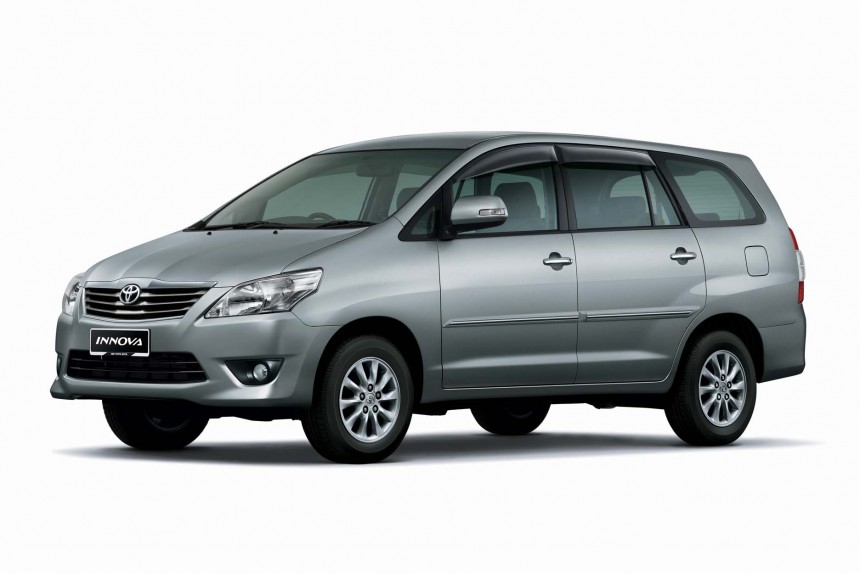 See live images of the Toyota Innova Facelift
You will be shocked to learn that TKM offers the petrol choice on Innova which is seen as a sign of optimism rather than a business case.
In the Indonesian island of Borneo, Toyota played out a similar act with the launch of the three variants and four exterior colour choices. The Borneo edition comes with a warranty of 36k km/3 years whichever is earlier.
Across Asian markets, Toyota is replacing the old Innova in a phased manner with the cosmetically-different successor. Toyota will not show the Innova facelift until the day of its launch as the current model's demand will submarine if customers sense that a replacement is a hiding behind the corner.
There is no real excuse for Toyota to rush with this process as the Innova is the undisputed king of its mountain. The entry of the Chinese MPV from General Motors-SAIC or the Nissan NV200 are good excuses for the company to invest in the cosmetic surgery. Will they do it in early 2012?
Toyota Innova facelift studio shots from Malaysia