Looking at the recent shift of the demand, Toyota India is analyzing the feasibility of a compact SUV reports TheEconomicTimes.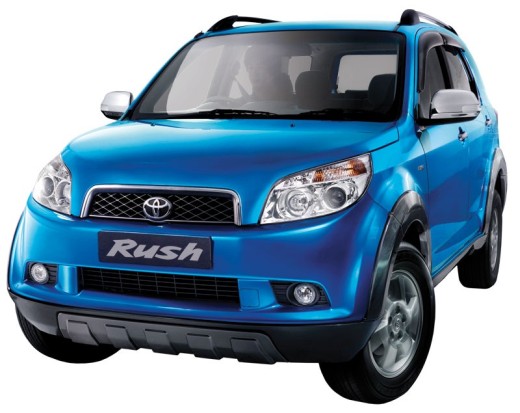 The future generation Toyota Rush could be useful in realizing the dream of introducing a mini SUV
The Japanese automaker has realized that there is a massive gap between the Etios and the Innova or the Corolla. The price gap is almost more than 4 lakh rupees which can be effectively harnessed with the right products.
Toyota India is also said to be considering a C-Sedan to rival the likes of Honda City, Hyundai Verna and Volkswagen Vento. The new sedan will bridge the gap between Etios sedan and Corolla. The feasibility studies of this unnamed product will be completed in the next 6-12 months.
Toyota had showcased a precursor to a family sedan at the Beijing Auto Show through the Dear Qin concept. The Dear Qin siblings were rumored back then to be more than just China-specific cars.
The reason for this renewed focus is because the automaker is reducing the dependence on mature markets such as North American, European and Japanese markets and focusing on high growth markets such as China, India and Brazil to grow volumes.
Toyota is so bullish on emerging markets that it expects to sell half its vehicles in emerging markets by 2015. The automaker is planning eight new cars for emerging countries, some of which could be based on the Etios platform. Toyota is not willing to discuss what these models are to the media. Our wishlist however has a Toyota Vento, Toyota EcoSport and a Toyota Ertiga.
Toyota has a very strong brand presence in utility vehicles thanks to proven products such as Innova and Fortuner. The car that introduced Toyota to India, the Qualis, managed to impress even though its stint was brief. If they manage to get a compact SUV for 8-10 lakhs, it will be a very strong competition for the Ford EcoSport and the Renault Duster.
And you thought the Toyota Avanza was coming to India?
Toyota is also strengthening its base in India. The manufacturing capacity has been increased in the Bangalore facility. The dealer outlets will be increased from 175 existing outlets to 220 by early 2013 to keep them ready to welcome new products and new customers.
[Source: Economictimes.indiatimes.com]