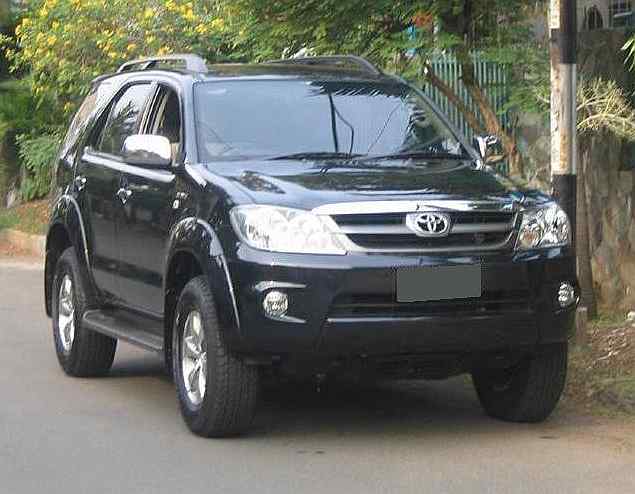 Toyota India has finally decided to launch the Fortuner after years of speculation and delays. It is expected to hit Indian Showrooms in March 2009.
Part of the reason for its delay may be because Toyota might have wanted to launch the facelifted version rather than the old model and partly because the Bidadi factory lacked enough manpower and hence Toyota has not been concentrating on it all this time.
In addition, since Toyota will assemble the Fortuner at the Bidadi plant from completely-knocked-down or CKD kits, expect it to have a slight price advantage over its rivals. The sole 3.0 D4D from the Innova family will power the Fortuner.
This 1.8 tonne bulk needs enough torque and the 35kgm from this diesel should help a lot. It still makes 163 bhp and comes with 4 wheel drive for that off-road duty. This engine is mated to a five-speed manual gearbox, with the option of four-wheel -drive. In future, a four-speed automatic may also be on the cards.
Expect decent dynamics for a SUV and the interiors will be luxurious with climate control, AC vents for all three rows of seats, and a 2-DIN audio system with steering wheel-mounted controls. Coil-spring suspension at all four corners promises to provide a comfortable ride and sure-footed handling.
The 2009 Fortuner gets clear lens tail lamps while up front, we get a merged Head Lamp-grille combo with chrome surrounds. Indians equate chrome to big bucks so this just adds that extra bit of style.
This massive SUV is expected to retail for around Rs 18 lakh-19lakh and at this price point, it will be competing with the Outlander and the Captiva. Toyota has ambitious plans to sell 5,000 units a year in India, and will it achieve its target at a time when the economy has taken a hit? Only time will tell.
Source- MotorBeam