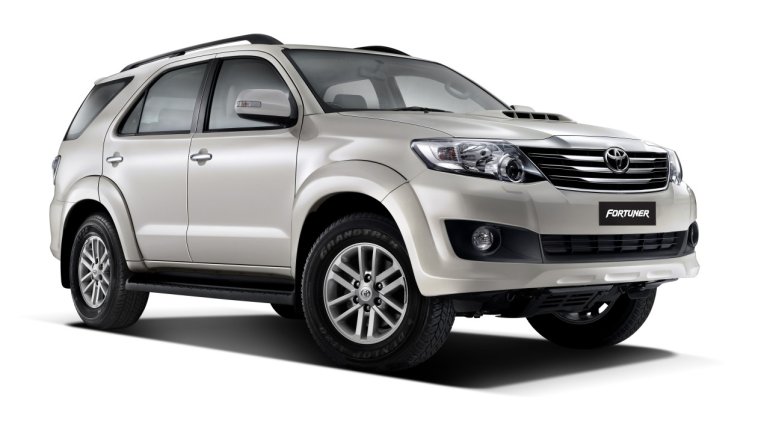 The Toyota Fortuner is an expensive SUV in Pakistan, thanks to the hefty import duty levied by the Pakistani government on imported cars.
The import duty for cars which have engine displacement higher than 1.8-litres is 150% making the Fortuner a distant dream to many SUV lovers. In order to evade the import duty, Indus Motor Company, the local partner of Toyota, has started importing the SUV as CKD kits which are then assembled locally.
The move reduces the import duty by 40% out of which Toyota has decided to pass on around 37% to the customer. The local assembly has made Indus Motor Company (IMC) the only automaker to locally assemble SUVs which cost beyond 5 million Pakistani Rupee.
The Pakistan-spec Toyota Fortuner is powered by a 2.7-litre petrol engine which develops 160 bhp. The transmission is a 4-speed automatic. The car is equipped with standard features like ABS, airbags, leather seats, music system, etc.
IMC has been constructing the facility for the last 3 years and has invested around 5 billion Pakistani Rupee (around 277 crore rupees). Toyota has revised the price of the Fortuner following the local assembly. The new price is 5.17 million Pakistani Rupee (around Rs. 28.67 lakhs) while the price of the imported unit stood at 8.2 million Pakistani Rupee (around Rs. 45.44 lakhs).
With the huge price slash, the Toyota Fortuner has become much more affordable than before. Toyota would be hoping that the local assembly would significantly improve sales numbers. It has set a target of about 2,000 units for the first year. Toyota has also announced local assembly of the Fortuner in neighboring country Kazakhstan starting next year.
[Source: Tribune.com.pk]