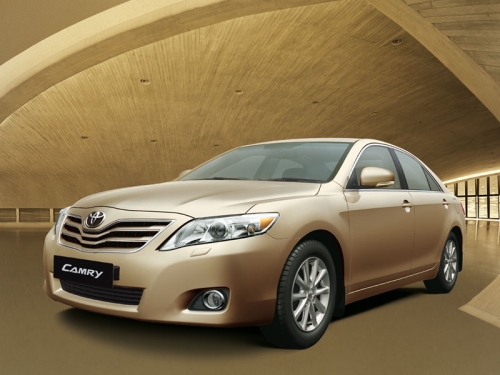 Toyota Camry - causing more problems for Toyota in US
Toyota is completely focused on customer service in the US. That is definitely good. Providing the best customer service is key to growth and loyalty.
Bob Carter, Vice President, Toyota Group remarked -
We have a singular focus today - taking care of the customers on an individual basis. That's everything that we are doing. Quite frankly, nothing else is important.
I read through Mr.Carter's remark twice before making any logical conclusions. Focusing on customer service is fine and he could have stopped with that.
It is not right to conclude that other activities are not important, be it short or long term. I understand that Mr. Carter's perspective is short term when he remarked that nothing else is important. His top priority is to keep customers of recalled vehicles happy and informed.
I want to refer back to our earlier post (Is Toyota going backwards?) where I hoped, new car development is not ignored. Mr. Carter's statement to some degree indicates that the company is not investing efforts here (at least in US market). The main stay at the moment is to manage the recall and all efforts are focused on servicing these customers.Yes, it is speculative to conclude that new car development is on the back burner, but is certainly an aspect that gains more credence when Toyota executives make such statements.
If the singular focus is on customer service, how is Toyota going to handle growth and competition when they get out of the recall mess? It could take months before the dust settles, not to mention the congressional hearings could take their own time. We know from elsewhere that Hyundai, Honda and Ford are gaining from Toyota's mess and these companies are working on new cars when Toyota is correcting old ones. If I was a car maker with presence in the US market, this is the time to launch new models in segments where Toyota has recalls.
Source - The Seattle Times