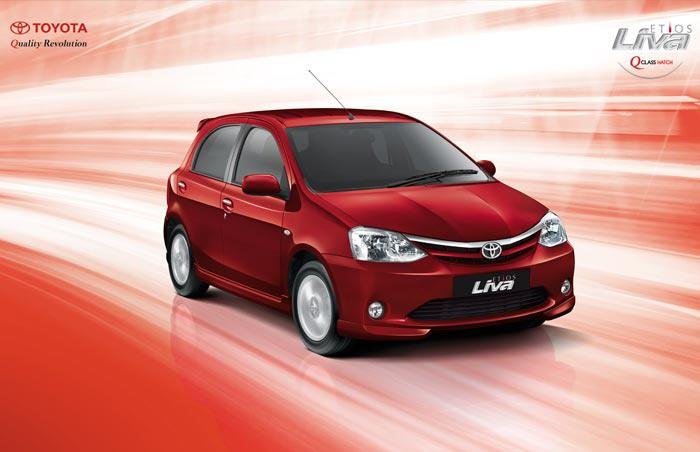 When Toyota Etios project was started in 2006, Toyota had flown engineers from Japan to travel the length and breadth of India to develop 'the perfect car' for Indian conditions. However, little did they know that their vision would transform into the perfect taxi car for ferrying passengers.
The Toyota Etios is gaining increasing popularity in the luxury cab segment in most metro cities. Earlier, this market was dominated by Fiesta, Logan, Accent and Dzire. But Etios, for obvious reason such as awesome leg space, great fuel economy, superb reliability et all is becoming the new kid on the taxi operator block.
In Mumbai, a new fleet operator – 'TabCab' has already taken delivery of 600 cars (coloured red and white) with another 400 in the pipeline. Delhi, Ahmedabad, Hyderabad and Bangalore have also adopted Etios, albeit with smaller numbers.
However, is this development good for brand 'Etios' in the long run? Toyota's Corolla and Innova have been sold by the thousands to the taxi companies but these cars have been sold equally to personal customers. Over 50% of the Innovas sold in India are of the top-end model.
For the Etios, Toyota has also moved quickly to establish a racing series with TRD, which is going to make new word connections in the minds of customer beside yellow board, taxi, cab, fleet, meter, etc.
But you tell us, does the Etios in taxi market bother you when you head out to buy one for your family?
[Source: thehindubusinessline.com]