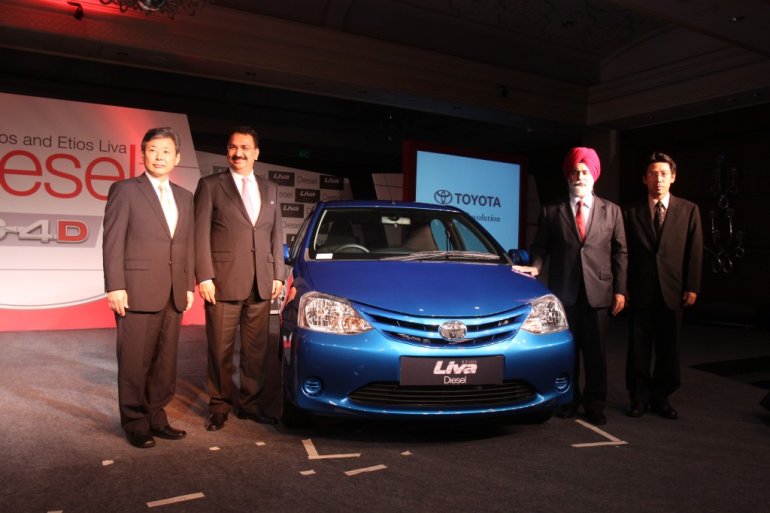 This year has been exceptionally difficult for the Japanese manufacturers. The earthquakes, the floods and the recalls have wrecked havoc on their cash registers since the start of 2011.
Well it seems that the recall ghost is back to haunt Toyota as the company has called back all Etios and Liva models manufactured before October 8, 2011 for replacement of faulty filler hose pipe.
The filler hose pipe is responsible for supplying fuel to the nozzle from the tank. Any cracks on the pipe leads to fuel leaks and erratic fuel supply.
The company will recall about 40,000 units of its Etios sedan and Liva hatchback cars for possible cracks in their hose pipe and fuel pipe. The recall represents more than half of 70,000 Etios cars on the road in India. This is a second recall from Toyota India as back in 2008, Toyota had announced a recall of around 20,000 units of Innova.
The recall is called "special service campaign" and Toyota dealers will get in touch with customers on the dates. The company says that the repairs will take no longer than 45 minutes and will be free of cost.
[Source - MyDigitalFC.com]