The Toyota Etios twins don't qualify exactly as hot sellers in Brazil, blame it on the lack of character in the design or a bunch of competitors that look and drive better.
The hatch came in at a disappointing 29th position in the overall car market for the first half of the year, while the sedan could only manage 34th position. Compare this to the HB20 which is mopping up high volumes, finishing at 6th position, and the Chevrolet Onix which came in at 7th position during the same period.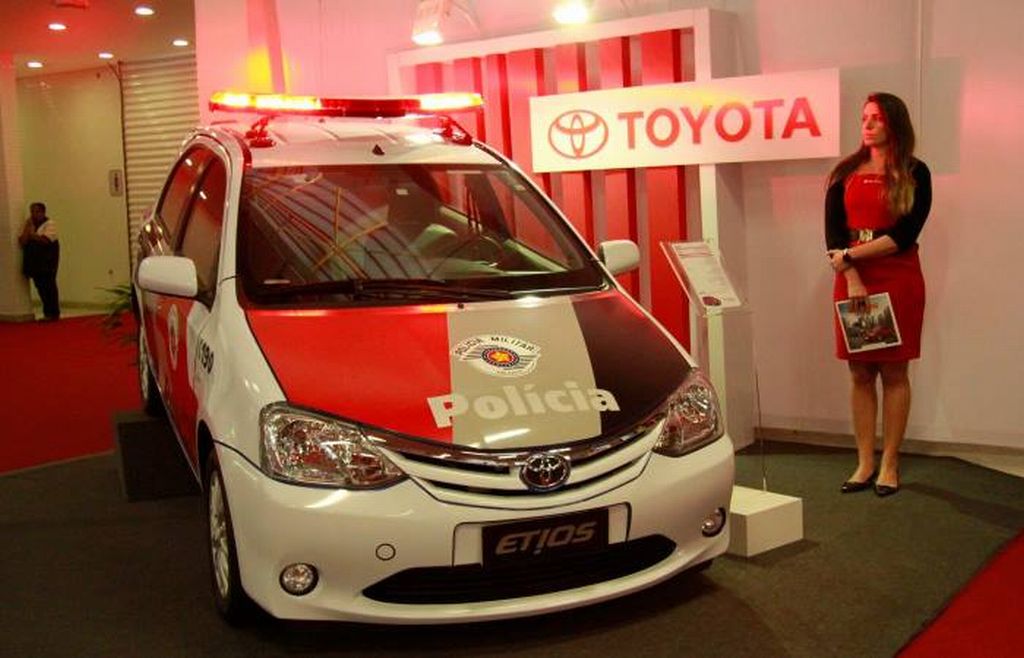 In an attempt to boost numbers, Toyota Brazil is looking at various new target groups. The car maker encouraged taxi operators in the past and is now eying to make the Etios the official car for the police in the state of Sao Paulo.
A Facebook fan page named Admiradores Rota has posted the image of the Etios hatchback (called Liva and Valco in other parts of the world) with the livery and peripherals of the Sao Paulo police squad.
Admiradores Rota also adds that the Etios has passed 20 different tests and was also tested by the military police before being approved for the service. However, the official confirmation from the government is yet to come.
The Etios twins in Brazil are powered by either a 90PS 1.3 litre or a 97PS 1.5 litre flex fuel engine. Both engines come with a 5-speed manual gearbox.
Hat tip to Rodrigo!
[Source: Facebook page of Admiradores Rota]