Hiro Koba, Toyota C-HR's lead engineer gave the first impressions ride.
The Toyota C-HR is still a little far from its European market launch, with production scheduled to start in late-2016 at the company's Adapazari, Sakarya plant in Turkey, but Toyota offered Autocar an early ride in the new crossover to get the first impressions going. The C-HRs used were camouflaged and near-production prototypes.
Toyota had benchmarked the C-HR against a variety of popular cars like the VW Golf and Audi Q3 as well as others like Skoda Yeti. The compact drove alright through the country roads and urban streets, but there was still some room for improvement in NVH levels, the report states. Hiro Koba, Toyota C-HR's lead engineer, who was driving the prototype, admitted that the NVH levels need improvement.
The Euro-spec Toyota C-HR is going to be offered with 1.2-litre petrol and 1.8-litre petrol-electric hybrid options. The 1.2-litre engine isn't the best turbocharged engine out there, as it does "whine a little", but it has the punch to drive the C-HR without requiring to push the pedals hard, at least at normal driving speeds, Autocar reports. The C-HR maintains good balance when pushing through the corners. The brakes come into action without any delay whatsoever, quickly, and decelerate the vehicle smoothly, the reviewer states.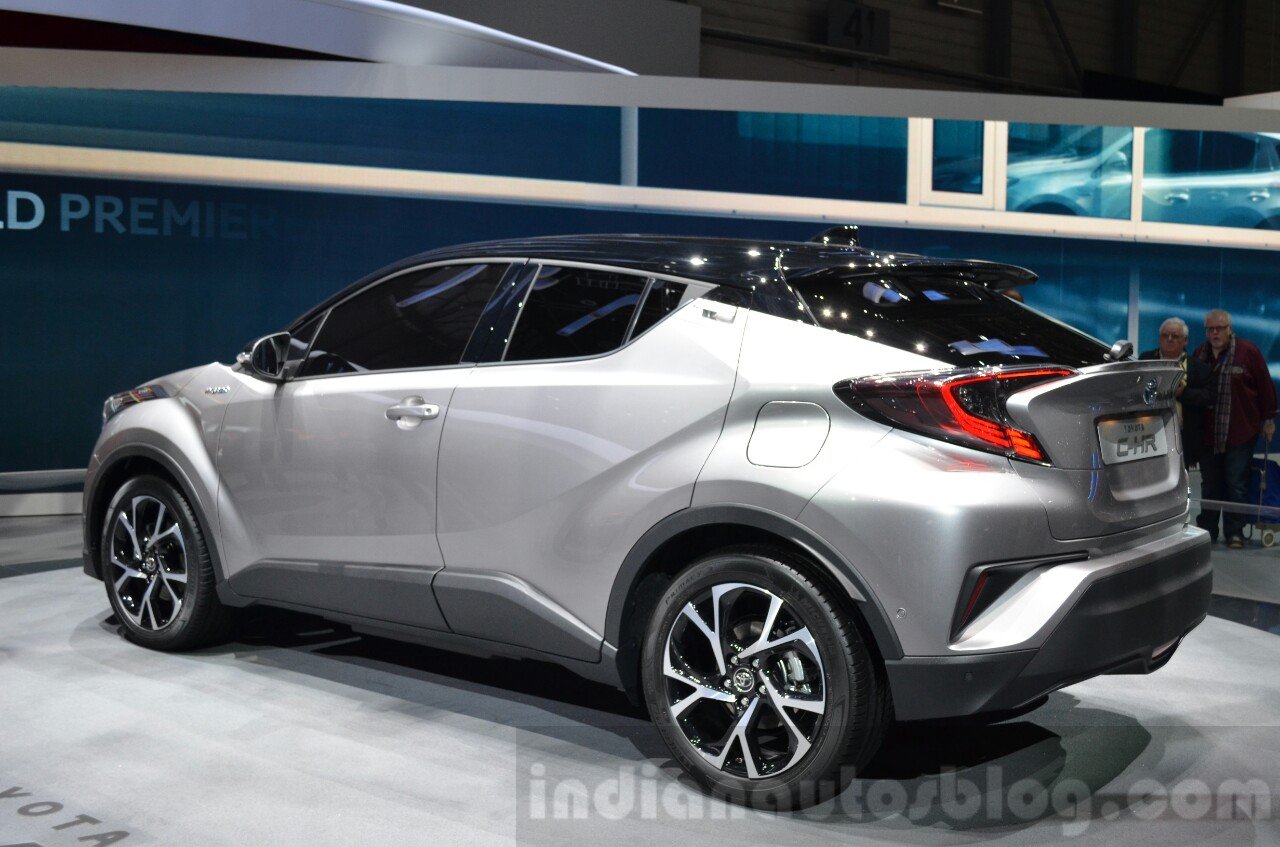 Also See: Toyota C-HR vs. Honda HR-V – Comparo
The above opinions were for the 6-speed manual transmission model. Stepping into the CVT model, things mostly remain the same, but manual transmission still seems to have an edge over the continuously variable transmission, the publication notes. Rounding up the driving review for both manual and CVT models, the British publication suggests that the C-HR has great driving dynamics. The 2.0-litre normally aspirated petrol engine isn't going to be offered in the UK because of its high CO2 emissions.
The interior is yet to be revealed because that too is being finalized. A large infotainment display mounted high on the dashboard was visible though. The boot offers 370 litres of storage space with the rear seats up.
The Toyota C-HR will be launched in the UK at the end of the year.
[Source: Autocar]