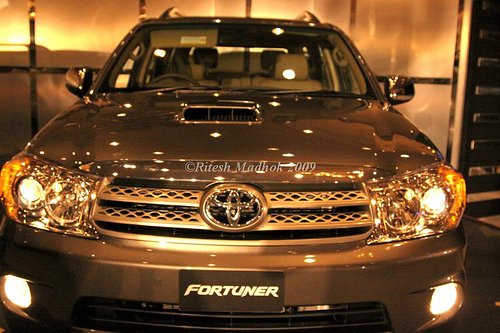 Very very innovative idea.
Toyota is using bluetooth campaigning to spread the word of its recently-launched SUV Fortuner in airports across India. If you are in the Delhi, Cochin, Mumbai and Hyderabad airport waiting lounge, you can use your mobile phone to view colors and information of the vehicle in an interactive format and contact details of where you can purchase a Fortuner.
Apart from the interactive content, the airports also have a vehicle on display.
The campaign is created and executed by Telibrahma, a Bangalore-based Bluetooth solution provider.
Suresh Narasimha, founder and CEO of Telibrahma -
This is a high-end vehicle with superior technology. Normally, promoters fail to communicate properly about the vehicle to the target audience with just car displays in airports. This is the fundamental challenge in automobile industry today. Besides, it also costs a good amount of money which might not give the required ROI to the advertiser. So what we have tried to do is to help the automobile company with a solution that would give him value for investment
I've never heard of such a campaign in India, at least for cars. What Toyota should do to make it more effective is place banners in the waiting lounge asking viewers to check their mobile phones for Fortuner details. The effectiveness of the campaign will be determined once statistics are analyzed in the end.
Source - Network 2 Media
Toyota Fortuner Interior and Exterior Image Gallery
Direct Link - Toyota Fortuner Interior and Exterior Image Gallery