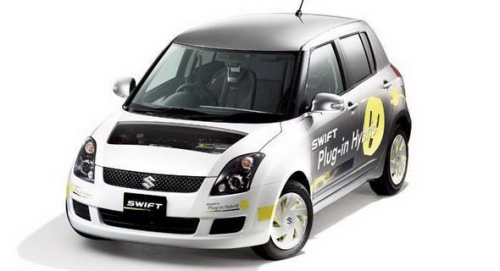 At the Suzuki stall in this year's Tokyo Motor Show, you can expect to see a different kind of Swift. No, it's not a sport model or a souped up 200hp version from a local tuner. It's how a Suzuki Swift would and should evolve.
Suzuki will showcase a plug-in hybrid Swift at the 2009 Tokyo Auto Show. The concept will have lithium-ion battery pack mounted under the center console. This would mean rear passengers don't have to cut their legs off to sit comfortably.
The engine on-board is not your regular Multijet or K-Series type. A 658cc gasoline engine powers the front-drive electric motor, which in-turn produces 74hp at the front axle. At no point will the engine drive the wheels.
The available details are scanty. We are expecting more information as we move closer to the show.
Suzuki Swift Plug-in Hybrid Image Slideshow
Direct link - Suzuki Swift Plug-in Image Gallery