It is such an awesome time to be in the Indian automotive market. We are getting to see so many budding designers coming out with replicas of their favorite supercars to tingle the petrolheads' imagination.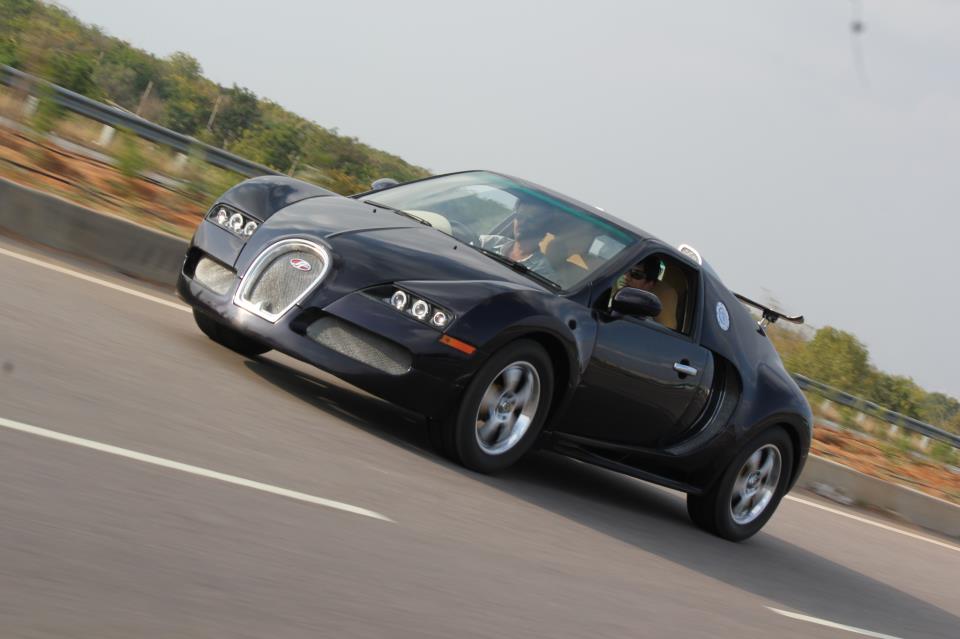 We have seen a Toyota corolla being converted into a Ferrari 430, we have seen a Tata Safari being converted a Range Rover Evoque, a HM Contessa into a Chevy Camaro and even a Chevrolet Optra being converted into an iconic Mustang Eleanor. But now it is time for the big one!
Here we present a Bugatti Veyron, the mightiest of all hypercars, based on a humble Maruti Suzuki Esteem (Suzuki Cultus for our international fans). Personally, this is an awkwardly perfect combination of a car that I love and a car that I own ;)
Where the normal Buggati Veyron is powered by a W16, 8L, quad-turbocharged engine which famously has over a 1000 hp, underneath the sheet metal of this rather awkward looking pseudo Veyron beats a humble 1.3L MPFI engine that barely manages 85 bhp.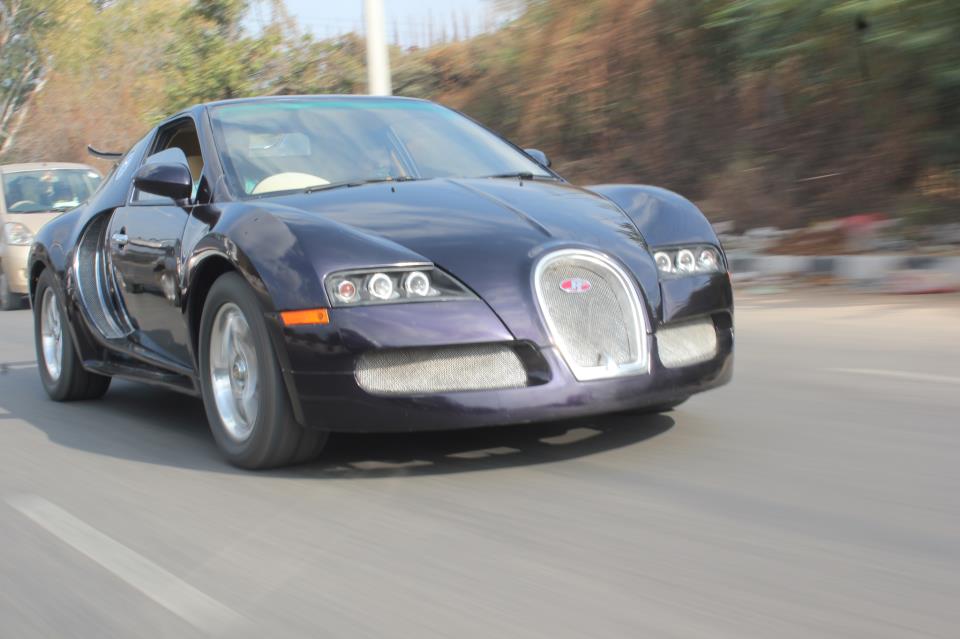 If I am honest, this is not a very successful transformation but it's a flight of imagination and we admire it.
So brownie points for Sf Carz the Custom Car Designers from Hyderabad for the sheer courage of replicating a car that was a 'Concord moment' in the automotive industry.
You can check out some more images on their Facebook page or visit their website.