Gari khareedna apka sabse sundar sapna Hota hai! Buying a car once was a dream for many but now is a reality for millions. As humans, we cherish and value things more when they become a reality after a long desperate wait. And when it is your first car, then excitement just doubles doesn't matter even if that is a used car. Isn't this a fact? A Humble Truth?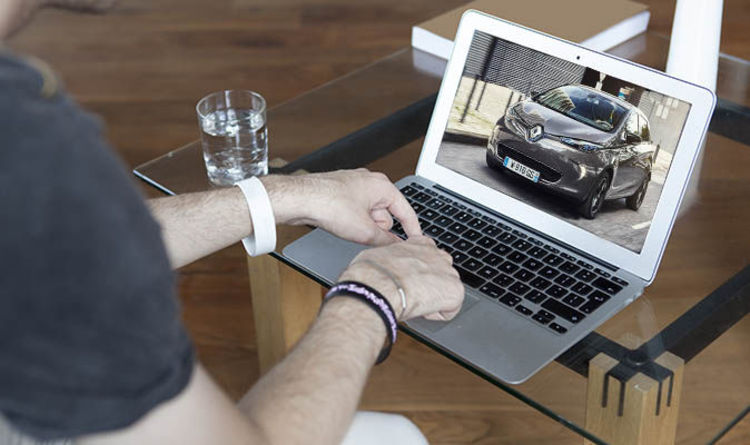 Do not go overboard with the emotional connect and because it is a second-hand car, you need to be extra cautious to be assured of what you are getting into. Here is what you should look into when you think of buying a used car:
Check the car properly: You don't want some hidden dents or damages to shock you later when you have purchased a used car. No matter how much does the seller or the agent assure you of, it will be wise of you to check for any rusting or other damages yourself. If you miss a case, then you will have to pay for the repair and this is something which you will not want. It will be an added cost for you.
Read the odometer: Read the odometer to see total kilometres run already covered by the used car. If the kilometres run is invariably high, then chances of wear and tear in the car must be more than usual. It will indicate to you how was the car used for years.
Check whether the insurance policy is available: Check whether the car insurance policy for the used car is available or not. You should look for the time remaining for the expiry, type of policy whether Comprehensive or Third-Party Liability, add-ons if any, and claims history.
Find out the age of the vehicle: Old car means you are about to buy a vehicle that has parts with depreciated values. Older the car the lesser its value be. If the vehicle is very old, the idea is it can give you trouble in driving also. Your used car may not run properly which may lead to a situation of an accident. Further, you may not only injure others but also have to face losses. As per the Motor Vehicle Act, a vehicle whose age is more than 10 plus years is considered old. Some of these may not be considered good for use also.
Vehicle History: The car you wish to buy should not have a poor history of accidents. When we age and get sick our performance tends to deteriorate. In a similar manner, an old car that is broken will not run efficiently. It may require repeated servicing and may consume more fuel also.
Tyre Condition: Tyres are an expensive component in a car. Do not forget to check the conditions of the tyres. And if it is bad, then you must consider another option rather than picking the one you like. It is because soon it will demand a change which will be a cost to your pocket.
Check if the fuel economy suits you: Ask for the performance of the car in one litre of fuel. Your car would need fuel to work. If the vehicle gives a below-average efficiency then it would consume more fuel in comparison to the miles covered. You will then have to count fuel in your monthly budget.
Check the interior conditions & electronics system: See the quality of interiors and condition of the upholstery in the car. Worn out material will not suit your requirements and will force you to spend money on the upkeep. Some sellers adorn their cars with accessories and you must find out whether these serve your purpose or not. Don't forget to have a check on the electronics system like AC, sound system, power windows, etc.
Hire a mechanic and get it checked professionally: No matter how much does the seller tries to convince you, don't fall an easy prey. Take your mechanic to inspect the used car you want to buy.
Try the car by taking a test drive: The last thing though but really important is to take a test drive of the car. Press the brake and accelerator properly to check for noise in the car.
Check for the pending challan, if any: You should check for the pending challans which the seller may not have paid in the absence of insurance policy or any traffic offence. If yes, then first get those cleared and then think of purchase.
Verify the details mentioned on the Registration Certificate of the Car: Sometimes it may happen that the details mentioned in the registration certificate like engine/chassis number are incorrect. It not only creates a discrepancy in the documents but also impacts the processing of the car claim, if there be any. Thorough verification of the documents is essential and not to be missed at all.
What should you do next after buying a used car?
It must be a happy moment for you to own a car now. But before you celebrate, here are a few formalities you should complete as early as possible.
Get the RC transferred in your name: Immediately visit the RTO and take the vehicle for inspection by the transport authority. It is better for the seller and you visit the RTO together for verification. Make sure you collect all the necessary documents like an invoice of the car, no-dues from the financier, insurance policy (if there is any), and your identity proof. You can then file for the transfer of RC in your name.
Collect the no-dues certificate from the seller: Request the seller to give you the no-dues certificate which he will collect from the car financier. The used car which you are interested to buy might have been purchased on a loan. You should be assured that all the instalments are paid by the seller. If not, then it would not be a good pick for you.
Transfer of ownership in an insurance policy: Once the car is transferred in your name, you should either get the existing policy transferred in your name. Or apply for a new insurance policy. When you have to buy a new insurance policy, decide which type of cover you want to buy whether a Comprehensive Policy or a Third party car insurance. Think of expanding the cover with add-on covers. Judge your needs and then choose which cover will suit you. You can use car insurance calculator to calculate the premium online in simple steps. When done, simply compare the premium quotes online with other insurers and make a decision.
Minor fixes and clean up: Quickly get minor fixes and cleans in the car before you are set to drive.
Get the NCB Transferred: Suppose this is not your first car and you owned one earlier also, then you must have earned some NCB on the old car insurance policy. After selling your old vehicle, the insurance company must have given you an NCB certificate. Use it to take the benefit under the insurance policy you buy for the used car.
Buying a used car is a more cumbersome task than getting a new vehicle. The formalities are intense and you should leave no room for confusion. If you fail to verify the details about the used car, you will surely be in a mess spending extra money to clear it.
*SPONSORED POST