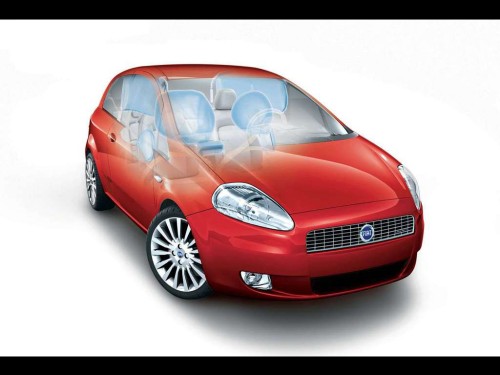 Fiat is gearing up for the launch of globally successful Grande Punto in India. The release date has been finalized for the 17th of this month. And now, the site for the Grande Punto has also been put up to initiate interest among the prospective buyers.
Fiat India brought out the Linea just a few months ago. Just like the Linea, the Grande Punto will come in three variants - Active, Dynamic and Emotion. The car is being assured with the Tata–Fiat dealership network.
The Active variant will come with the 1.2 Litre Petrol engine with power steering and tilt steering coming as standard equipment. The Dynamic and Emotion will come with Linea's 1.4 Litre petrol engine. The diesel engine will be the 1.3 litre Multijet without VGT and 75bhp of power on tap, same as the Swift, so it is sure to win a lot of hearts.
The dynamic version will come with central locking and front fog lamps as standard, whereas the Emotion variant is sure to sport ABS, Rear De-Fogger + Wash & Wipe, Electrically Adjustable OVRM's and Height Adjustable Drivers' seat.
The Grande Punto is one of the few cars to have got 5 Stars in Euro NCAP test, where the recently launched Maruti Ritz managed to get just 4 stars. This says a lot about the product quality.
What remains to be seen is the pricing that Fiat India manages, as this has a lot of impact on the sales figures and the success of the vehicle.
Indian Autos Blog will be there to cover every moment of the GP's launch. If you can't wait, you can read about the car and how IAB follower Lopes Donald enjoys the company of his Grande Punto in Italy.