Most aerodynamic SUV in the world.
Tesla has introduced its long-awaited Model X SUV, in an event held at its Fremont, CA, factory tonight (PDT).
The Model X is available in two variants - the base Model X 90D and the performance P90D. The base model has its EPA-certified range at 257 miles (413 km), whereas the P90D is good for 250 miles (402 km). With a drag co-efficient of 0.24, the Model X is the most aerodynamic SUV in production, Tesla claims.
Owners can select between three driving modes - Performance, Comfort or Utility - based on which the system adjusts how power is delivered to the wheels. The Model X receives a similar 90 kWh setup as the Model S, sending 259 hp to the front axle and 503 hp to the rear axle and a combined 966 Nm of torque. Top-speed is rated at 155 mph (250 km/h) while 0-60 mph (0-96 km/h) takes 3.2 seconds in Ludicrous mode. The base 90D model takes 4.8 seconds for the same.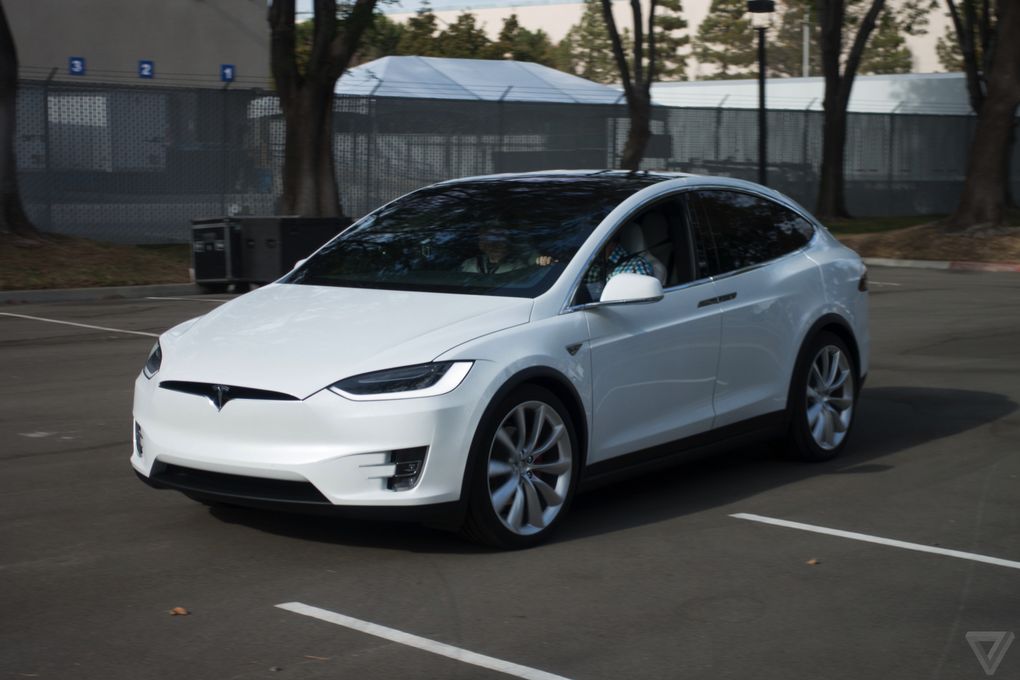 The adjustable air suspension gets five ride heights, with a standard ground clearance of 8 inches (203.2 mm) and about 1.5 inches (38.1 mm) of variability. Tesla claims a kerb weight of 5,400 pounds (2,449 kg) with a max. towing capacity of 5,000 pounds (2,267 kg).
Inside, the Model X comes with six- and seven-seat options, a 17-speaker 550W stereo system, automatic opening and closing of doors, and the HVAC also includes a bioweapon defense mode, which was quoted by Elon Musk, Tesla CEO, as "If there is a bioweapon attack, the safest place is your car".
He also stated that he expected the Model X to get a 5-star rating in all crash test categories. The Model X will cost between 130,000-143,000 USD (INR 85.47 lakhs to INR 94.02 lakhs). For customers who order today, it would take roughly between 8-12 months for delivery.
[Images from Verge]