The Tesla Model 3 made its European auto show debut at the Paris Motor Show 2018. While the show car was the North American version, with a proprietary US-spec charging port, the European version is likely to feature an IEC 62196 Type 2 connector.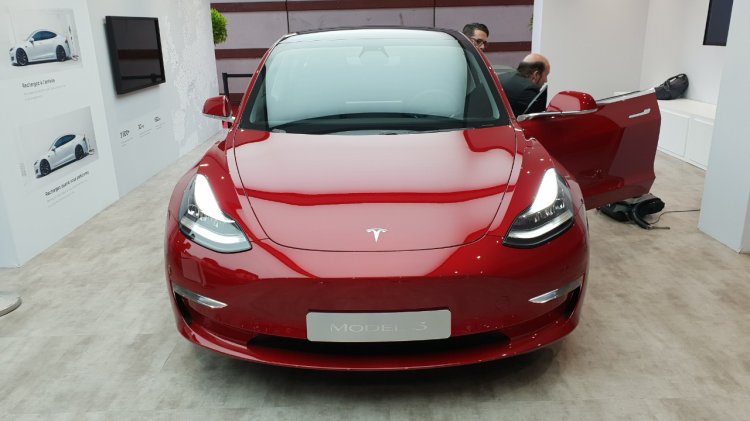 The Tesla Model 3 will launch in Europe by the middle of 2019. A press statement on the launch timeline of the company's most affordable model reads -
Model 3 is making its second appearance in Europe before the first deliveries scheduled for the first half of 2019. Tariffs and information on European markets will be communicated later to holders of a Model 3 reservation.
In the US market, the Tesla Model 3 is available with two battery options - Standard and Long Range. The former features a battery pack of 50 kWh capacity while the latter boasts 70 kWh. The standard battery pack provides a driving range of 220 miles (354 km), a top speed of 130 mph (209 km/h), and a 0 to 60 mph (96 km/h) sprint of 5.6 seconds. The larger battery pack offers a driving range of 310 miles (499 km), a top speed of 140 mph (225 km/h), and 0 to 60 mph (96 km/h) acceleration time of 5.1 seconds.
The Tesla Model 3 has a base price of USD 35,000 (INR 25,56,138). In terms of price positioning, the all-electric car from the California-based carmaker rivals the Mercedes C-Class and BMW 3 Series.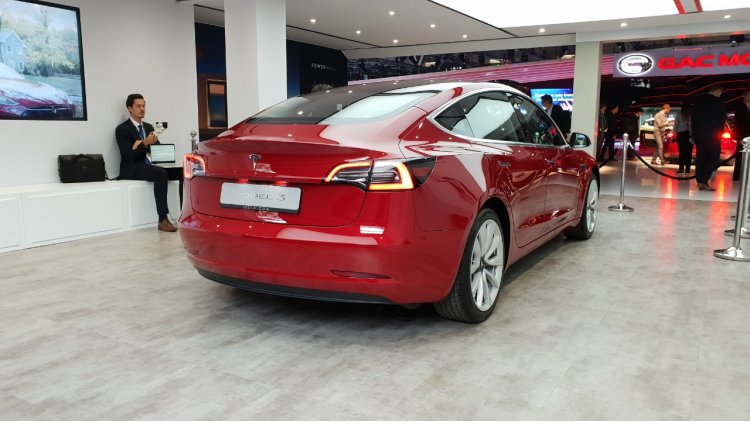 Also Read: Tesla discussing with component manufacturers to set up plants in India
Tesla Motors has said that it intends to launch operations in the Indian car market with the Model 3. That said, it is yet to formulate a launch plan owing to the high taxation on imported vehicles and the poor EV-charging infrastructure. Elon Musk, CEO at Tesla Motors has previously tweeted that he is in discussions with the Indian government for a temporary duty relief for Tesla models until the company setups a local production facility.