The passenger car segment is currently experiencing a slowdown. Automakers are easing of their production lines to compensate the slump in demand. Last year, same period, the passenger car market grew by 31%, however, this year it is only 17%. That is nearly half of the growth completely wiped off!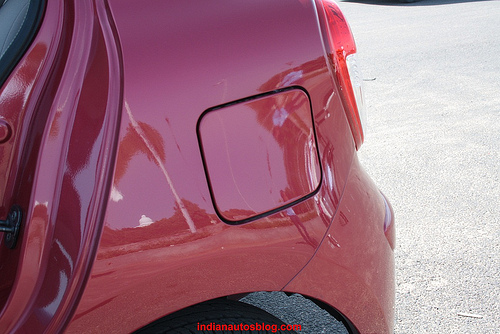 But the 17% growth is still a considerable number.
Diesel preference fluttering because of price. In a study of diesel vs petrol for customers who drive 2,000-3,000 km a month, petrol still is the correct choice but customers fear that further price hikes will result in petrol losing its advantage.
Car buyers carried misconceptions about diesel producing noise and vibration and would find it uncomfortable to sit in a display car. Having test driven new generation diesel cars, they love the torque wave offered once the turbocharger cuts in. Everyone loves acceleration and a power rush on tap.
Ford India believes that this slump is because of looming fuel prices, petrol to be specific. Hence the company has decided to bank on diesel products in the future. In higher segments, customer preference is diesel. Volkswagen didn't bother launching a petrol Passat and 9/10 Renault Fluences booked is diesel.
Diesel is turning out to be the next wave that will sweep the Indian market. Majority of manufacturers are offering diesel variants of their popular cars. This rapid dieselification of the market has caught many manufacturers by surprise such as Honda and Toyota whose primary sales came from petrol models. As a result, they are forced to develop new diesel engines to keep up with the market.
However, developing a new engine takes ample time, so in the meantime auto companies who are already offering diesels are having the time of their life. VW and Ford have suddenly captured the fancy of the market with their fuel efficient diesel engines.
Is it a wise strategy to completely bank of diesel engines in the future? Is a petrol car now a thing of passé? We want to know your opinion :)