The Tata Tigor EV could be made available to private buyers too if the car generates enough buzz. Moneycontrol News reports that the company has hinted that the electric version of the compact sedan, which is to be supplied to EESL (Energy Efficiency Services Ltd), may land in Tata Motors showrooms. Tata Motors MD, Guenter Butschek, speaking to Moneycontrol said:
What is good for one is good for the others. The question is how strong the demand is in the private sector. We have the process industrialised. The current challenge is industrialization of the entire supply chain in order to actually go for the volume requested by EESL.
He further added that the powertrain solution applied to the Tigor EV can be applied to other products as well. This could open the doors to an entire lineup of EVs from Tata Motors including electric versions of the Tiago. Test mules of the Tata Nano EV have been spotted in the past. However, the company has not divulged any details regarding its market launch.
The INR 1,120 crore EESL has given Tata Motors' electric car programme a boost. The company has also hinted at a big announcement in 2018 regarding an electric car portfolio. "We are about to launch a broader product portfolio with electric powertrain solutions", added Butschek.
Playing a key role in fulfilling Tata's EV aspirations is the Tata Motors European Technical Centre (TMETC). It showcased the Tata Tiago EV concept in September this year with a range of over 100 km and a top speed of 135 km/h.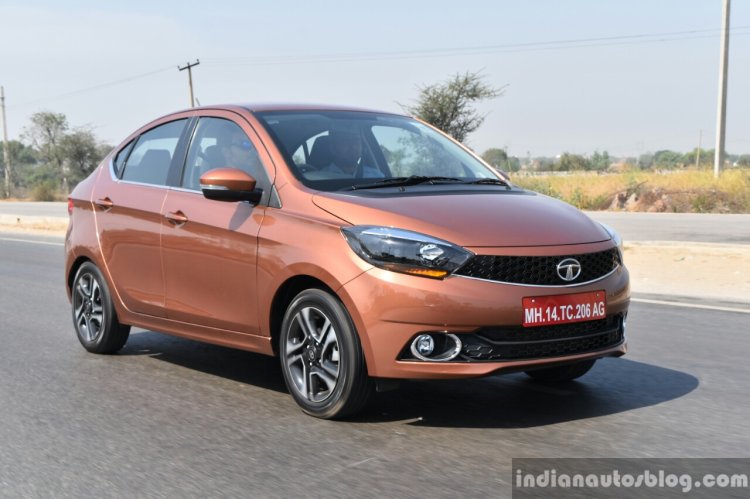 Also Read - Autonomous Tata Hexa begins testing
The Indian Government's vision of a full electric mobility by 2030 has manufacturers working swiftly towards the introduction of EVs. Toyota and Suzuki recently signed a MoU to produce and sell electric cars in India by 2020 . Renault has also confirmed an EV for the Indian market and Mahindra already has the e-Verito and E20 fully-electric vehicles on sale.
[source - Moneycontrol]