Part of a £20m UK Government-backed initiative to develop self-driving technologies.
Jaguar Land Rover, Tata Motors and Ford are working on advanced autonomous and connected car technologies as part of a £20m UK Government-backed 'Autodrive' initiative.
[Youtube link]
In the test fleet that comprises of several Range Rovers, a Jaguar F-Pace and Ford Mondeo, sits a Tata Tiago, which is not on sale in the U.K.
Engineers have retro-fitted the compact hatchback with an early prototype of GLOSA (Green Light Optimal Speed Advisory).
As demonstrated in the video, the traffic light sends information to the surrounding drivers to modulate the car's speed in order to cross the signal while it is green, or come to a halt if it turns red. This aims to minimise the number of red lights the car must wait at, thus maximise fuel efficiency. According to Ford, the average daily driver spends two days every year just waiting at traffic lights.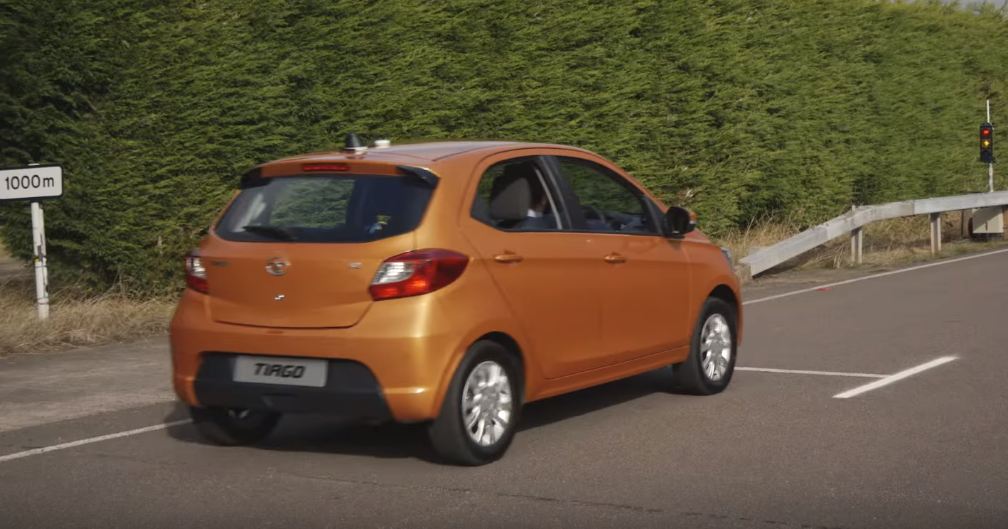 Along with GLOSA, various other autonomous technologies are being tested by manufacturers on closed circuit roads. The UK government expects manufacturers to test autonomous vehicles on closed roads in Coventry and Milton Keynes in 2017, and on open roads and in regular traffic in 2018.