Tata revealed a host of products today at its press conference that included concepts we hope to see in the market. First is the Tata Nano concept that hosts new technology like the Start-Stop technology that reduces fuel consumption, wider tyres with alloys, front disc brakes, vibrant exterior color with stylish interiors, glove box(finally), Pentagraph wiper system, Hazard warning switch, chrome strip on hood and tailgate and a music system.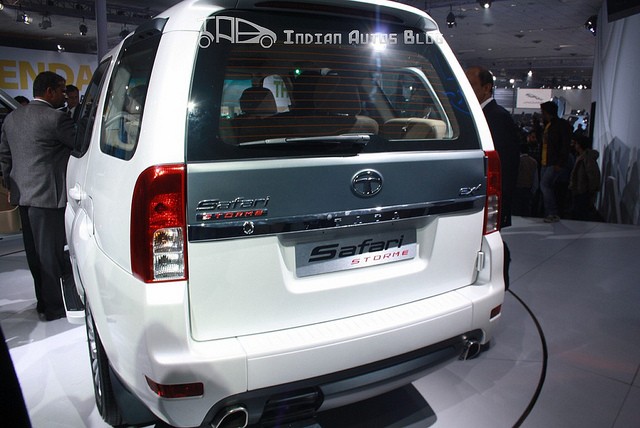 Next comes the Nano CNG concept and the name says it all. Being propelled by both petrol and CNG, it's India's most efficient petrol car with a ARAI certified mileage of 25.4KMPL (Petrol) and lowest CO2 emissions of 92.7 gm/km. The new CNG system incorporated into the Nano doesn't eat up and luggage space thanks to this intelligent packaging and cuts off CNG supply even in case of diminutive leakage. The new system allows for quick and smart switching between the two fuels.
The Pixel Concept, as seen earlier, is another city-car concept, with state-of-the-art features like toroidal, traction drive and infinitely variable transmission (IVT), Zero Turn park assist system along with its minimum turning circle makes it very user friendly in the city. Even the youthful styling with the panoramic sunroof and the scissor doors yet accommodation of four people, it will appeal to the mass.
The Indica Vista Concept S2 is driven by a 1.4liter turbocharged petrol engine that develops a meaty 140 PS@6,000 rpm which gives it superior acceleration which along with its sporty exterior body, new decals and the new color scheme, looks as sporty as it sounds.
Indigo Manza Hybrid Concept brings in the hybrid technology to Tata Motors. Propelling it is a Dicor 1.05L engine with 45kW electric motor that works along with the engine to decrease the emissions to 90gms/km. The roof mounted solar panel and the regenerative braking helps in juicing up the batteries. For the passengers there's new infotainment system with 7-inch touch screen, 6-way powered front seats etc.
The most anticipated launch amongst Tata was the all-new Safari i.e. the Safari Storme. With no change in the powertrain, its still propelled by the 2.2 DiCOR engine with 140 PS@4000 rpm. The most notable features? Now the spare tyre sits under the floor, there's a twin exhaust and newly designed roof rails, new front grill, side cladding, projector headlamps and a redesigned rear. With best in class turning circle radius at 5.4 meters, its much easy to maneuver in city traffic
With ESOF (Electronic shift on fly) you can shift from 2WD to 4WD on the move and electrically operated power fold ORVMs with turn signal add to the list of equipments. Inside you will find a leather wrapped steering wheel, wooden finish Décor of dashboard and door trims, charging points on all three rows, Dual AC with manual electric control and roof mounted separate blower for rear passengers and side intrusion beams on all 4 doors to protect from the side impact.
The Aria-AT or Automatic concept has an Automatic transmission added to the car which allows you to drive effortlessly in the city bumper to bumper traffic at crawling speeds of 6-8 kmph thanks to its torque converter which multiplies the low end torque. It features three modes, namely, Sport, Economic and Cruise. The Transmission also features hill hold and descent control and will be available in both 4x2 and 4x4 version.
Tata Motors concepts and vehicles at Auto Expo 2012
Can't view the slideshow above? Visit the Tata Safari Storme Flickr page for the gallery.